DataOn held an exclusive Ramandan event for selected HR and IT professionals
The event also provided insights on the changed ways companies needs to attract and retain talent;
Guest speaker was Mr. Yanuar Kurniawan, Group Head of Talent & Leadership Development of Lazada Indonesia who shared insights on Indonesia's current talent crunch phenomenon and ways how to work through it; 
The event concluded with a delicious buffet for Iftar – fast breaking, networking, socializing and fun photos.
[Jakarta, Indonesia – April 12, 2023] – In the afternoon of April 11, 2023, 50 selected HR and IT professionals from different industry backgrounds gathered at the 1920s styled Paloma Restaurant of the hotel Des Indes in Menteng, Jakarta. They gathered for DataOn's Insightful Ramadan 2023 event titled "How the Future of Work Has Changed the Way We Attract and Retain Talent".
The intimate event kicked off with networking and a warm welcome by our Sales Director, Mr. Marci Rogi and host Ms. Siela Denya. In their opening speeches, both introduced the topic and the guest speaker of the day – the esteemed Mr. Yanuar Kurniawan,. Mr. Yanuar who holds the position of SPV Organization and Talent Development at Lazada Indonesia and Lazada Logistics. Having an extensive background in career and self coaching Mr. Yanuar is well-known in the HR circles. He is also respected in his role as country head of organization, talent and culture in one of Indonesia's biggest online retailers.
The important of employees retention
Mr. Yanuar began his presentation by looking at some of the Future of Work trends impacting the talent acquisition market. He then took the audience deep into statistical data and analysis showing that Indonesia is currently experiencing a Talent Crunch phenomenon. He highlighted which sectors are most affected by this crisis and how much impact it can have on the growth of the Indonesian economy by 2023. Making the connection between quality of talent, business performance and revenues very clear, Mr Yanuar followed up with showing the participants strategies to identify high quality talents and a pathway they can apply to succeed in their acquisition of quality people. Given the talent crunch, he emphasized how important the retention of employees is and delved into the changing values of today's top performers that make them stay.
The presentation concluded with a framework that the participants can follow to establish their company's own value propositions and differentiating criteria to meet their talents' retention demands. Mr. Yanuar finished his session patiently answering all the questions of the audience and a joint photo session.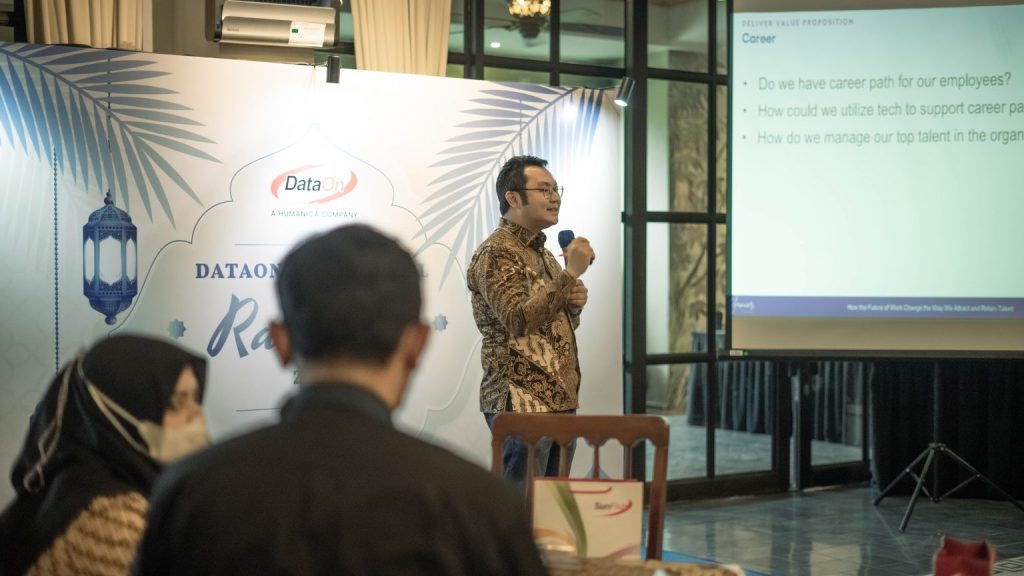 Opportunity for networking, socialize, and have fun
After the educational part, the event continued with an iftar together or break the fasting. Enjoying delicious sweet and savory snacks, desserts and drinks, gave everyone the opportunity to network, socialize, and have fun. The guests used the opportunity to share their own experiences and current challenges in attracting and keeping talents on board. One of the points attendees talked about, was, how helpful talent management technology like SunFish Workplaze is to manage and track (the success of) different retention strategies – especially for initiatives such as IDPs, regular feedback, goal and target setting as well as for competitive compensation and rewards planning when the company has many employees.
Furthermore, DataOn used the event to announce its joining of the G2 – a well-liked software review platform. G2 is a great opportunity for millions of users to let their peers and vendors know about their experience with the software they use. As DataOn values the feedback and thoughts of its customers regarding its product and services, the audience was invited to use this chance to submit their feedback on G2. Some of the participants took this opportunity to leave fresh ratings and opinions of our software and others preferred to give their testimonials via video interviews and talked about their pain points before using SunFish, how DataOn's technology enabled them to do their jobs better and faster.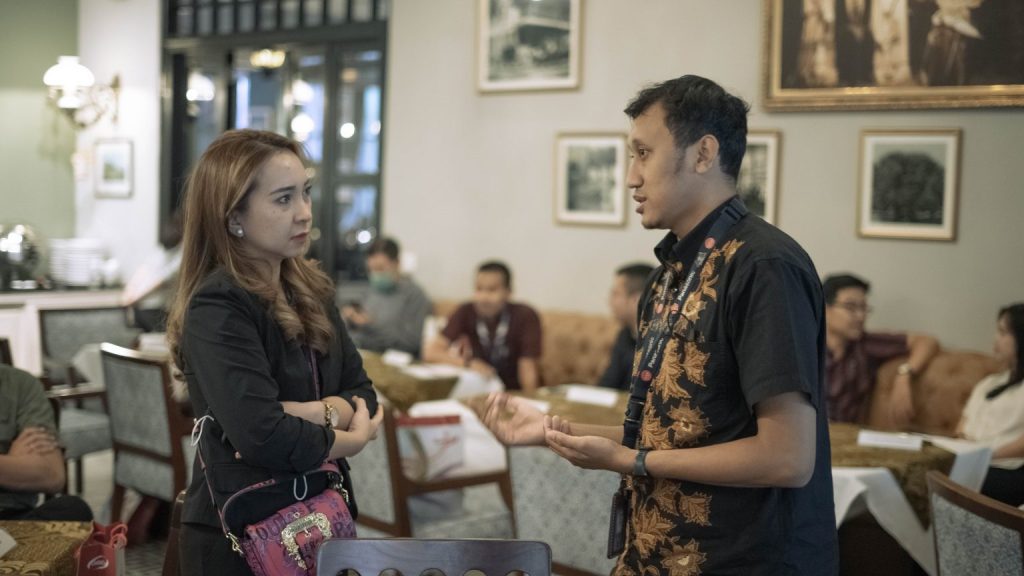 Conclusion
Overall the "How the Future of Work has Changed the Way we Attract and Retain Talent" event was a great success. It offered attendees valuable insight , new knowledge and networking opportunities that will help them in their roles as HR professionals. The format of the event, which saw the hosting of only a small group worked very well. It helped to create a focused and productive environment, facilitated closer interaction, and to build more meaningful connections. Given the positive reception, DataOn is looking into creating a new series of smaller events to give all the HR professionals it works with a chance to catch up with trending HR topics and high profile speakers.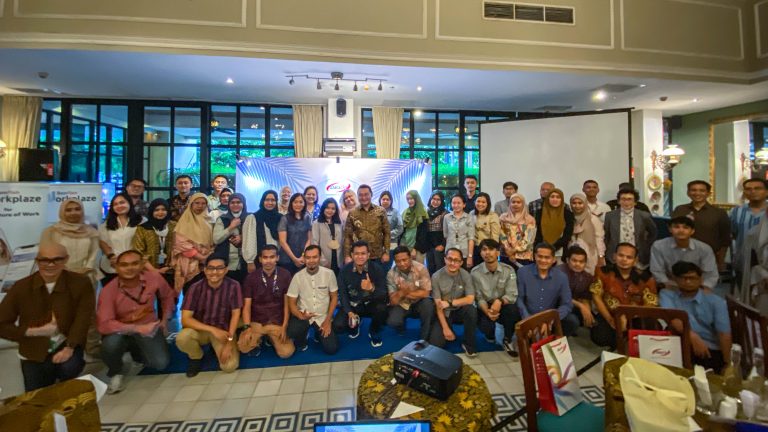 ---
For more information about upcoming Humanica & DataOn events, visit our website or email to info@admin
Follow and subscribe to DataOn's social media such as Linkedin, Instagram, Facebook and Youtube channel.