Huawei and Humanica to co-market their respective products and services to reach a broader audience;
Humanica will expand its cutting-edge HR service offerings in the Huawei Cloud to drive scalability, speedier implementations and updates; and
Huawei offers Humanica's Workplaze HR and Payroll Services as part of its solution portfolio to their customer base.
[Bangkok, Thailand, January 25, 2023] Huawei Technology Thailand Co.,Ltd, with their Huawei Cloud, is an esteemed provider of hosting and infrastructure services in Thailand. Similarly, Humanica Public Company Limited, a highly reputable HR solutions provider for Southeast Asia, offers its flagship product Workplaze HR. Excitingly, these two companies have formed a strategic partnership to deliver comprehensive HCM solutions to an expand customer base in the region.
The partnership unites the power of Humanica's cloud-native business solution with Huawei's exceptional hosting and integration. Not to forget Huawei's customer service capabilities to leverage each other's respective technologies and market capabilities to help regional enterprises across different sectors in deploying new technologies easily and quickly.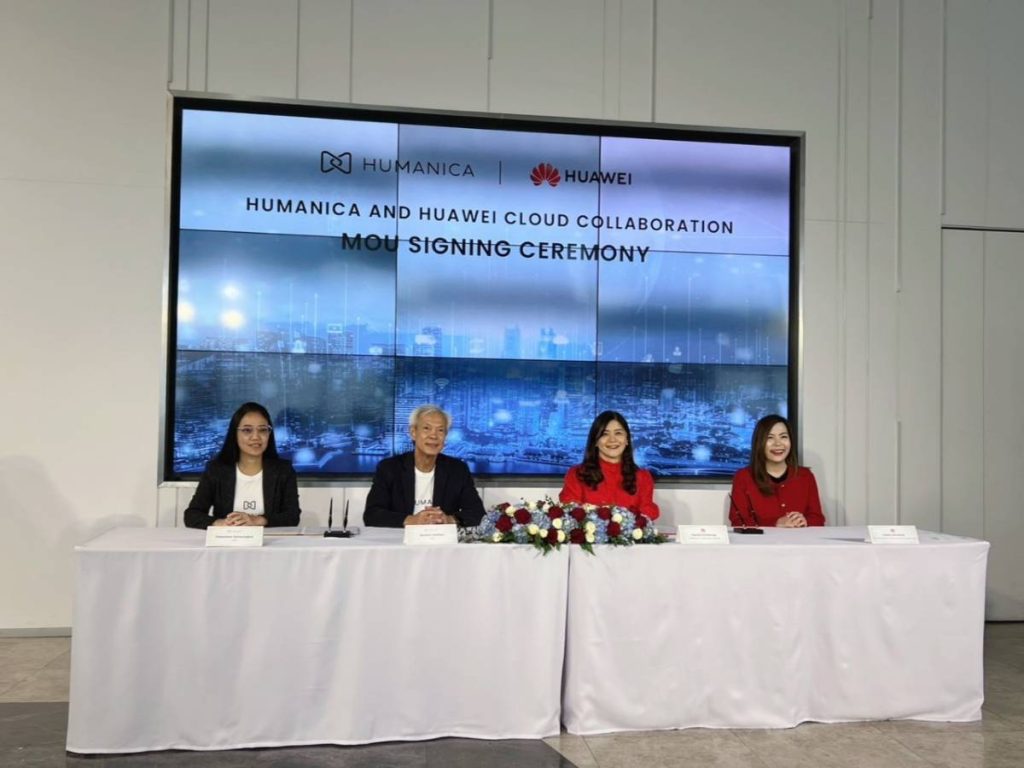 Cloud First and Everything as a Service
Humanica has been offering its cloud-native HCM platform to its customers utilizing Huawei Cloud's services for the past year. During this time, Huawei's team has shown exceptional support to optimize the product for their infrastructure, technology, and equipment. Both companies share a common vision of Cloud First and Everything as a Service to advance Thailand's digitization efforts. That vision became the heart of this new collaboration. Under this agreement, Huawei will market Humanica's HCM solutions as an infrastructure compatible, end-to-end product. While Humanica will continue to promote Huawei as a preferred hosting partner in the region.
Regional organizations will be able to modernize their HR systems on Huawei Cloud and benefit from the scalability, cost, and operational efficiencies. Together, Humanica and Huawei will support regional businesses of all sizes and in all industries in going live with their solutions rapidly and more economically while continuing an excellent delivery experience.
Greater Reach
Cloud-based delivery models have been growing in demand as companies require a stronger and more flexible technology proposition. Organizations nowadays are choosing the cloud as their preferred deployment option due to its fast roll-out, minimum IT infrastructure cost, and flexibility to support changes in IT complexity.
"We are excited to partner with Huawei and bring our Workplaze HR platform to even more customers in the region," said Khun Soontorn Dentham, CEO of Humanica. "Huawei's expertise in hosting and infrastructure will greatly benefit our customers and help us continue to deliver top-notch HR solutions."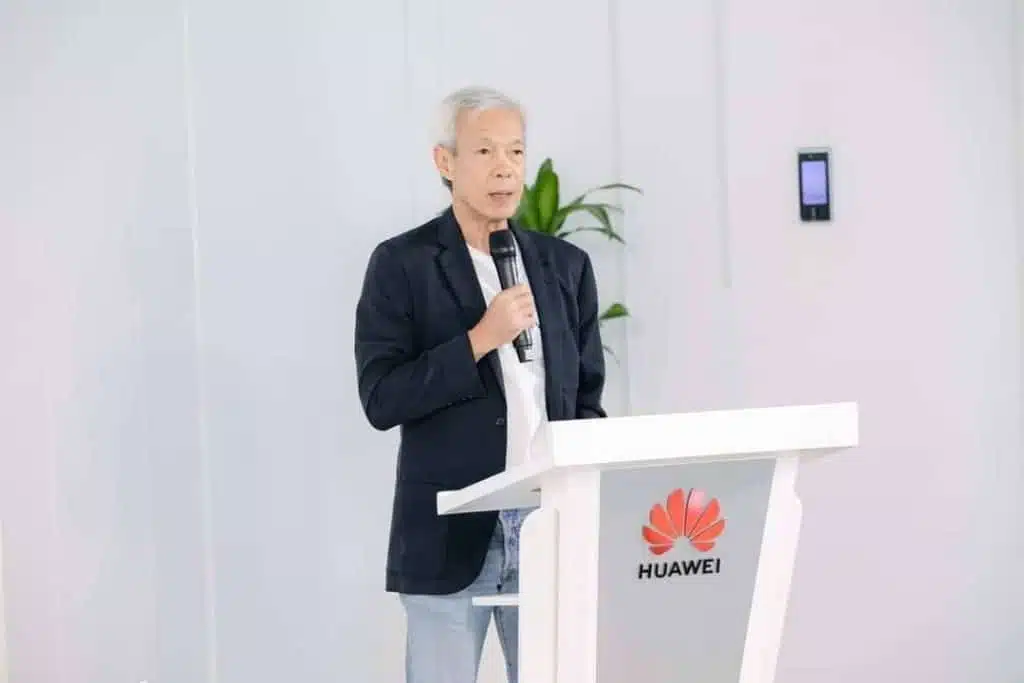 "Huawei and Humanica share a mission to build and lead a high performance partnership with end-to-end-solutions for companies in the region. We are looking forward to creating a more connected world together that improves organizations' processes through Humanica's Products and Huawei's Technology Innovation ," said Piyatida Itiravivongs, President of Huawei Technologies (Thailand) Co., Ltd.
——————————————————
About Huawei

Founded in 1987, Huawei is a leading global provider of information and communications technology (ICT) infrastructure and smart devices. By 2023, Huawei is operating in over 170 countries and regions, serving more than three billion people around the world. Huawei's mission is to bring digital to every person, home and organization for a fully connected, intelligent world. Huawei wishes to drive ubiquitous connectivity and promote equal access to networks to lay the foundation for the intelligent world. Along with it, Huawei also provide diversified computing power to deliver ubiquitous cloud and intelligence; build powerful digital platforms to help all industries and organizations become more agile, efficient, and dynamic.
About Humanica
Humanica is a publicly listed software company based in Thailand and a trusted business solutions provider since 2003. With over 1000 employees, Humanica celebrates its 20th year of excellence in providing HR software and Payroll outsourcing solutions. Today, Humanica is the leading HR solution provider in Southeast Asia, serving thousands of customers and over two million employees. Combining its innovative flagship software, Workplaze, with exceptional services to support the digitalization of your HR processes.