Career Planning & Individual Development
Foster employees' professional growth by developing career progression pathways tailored to each employee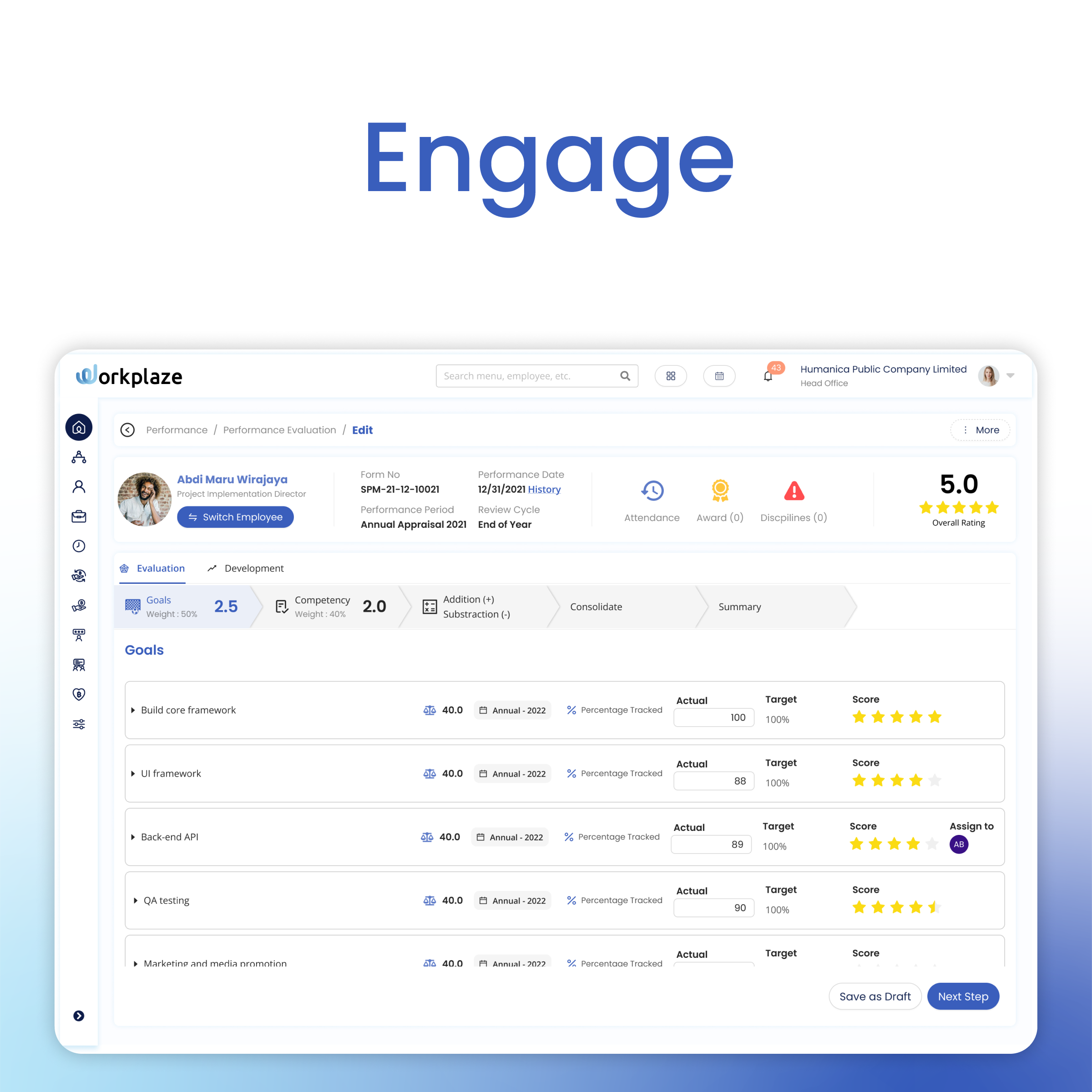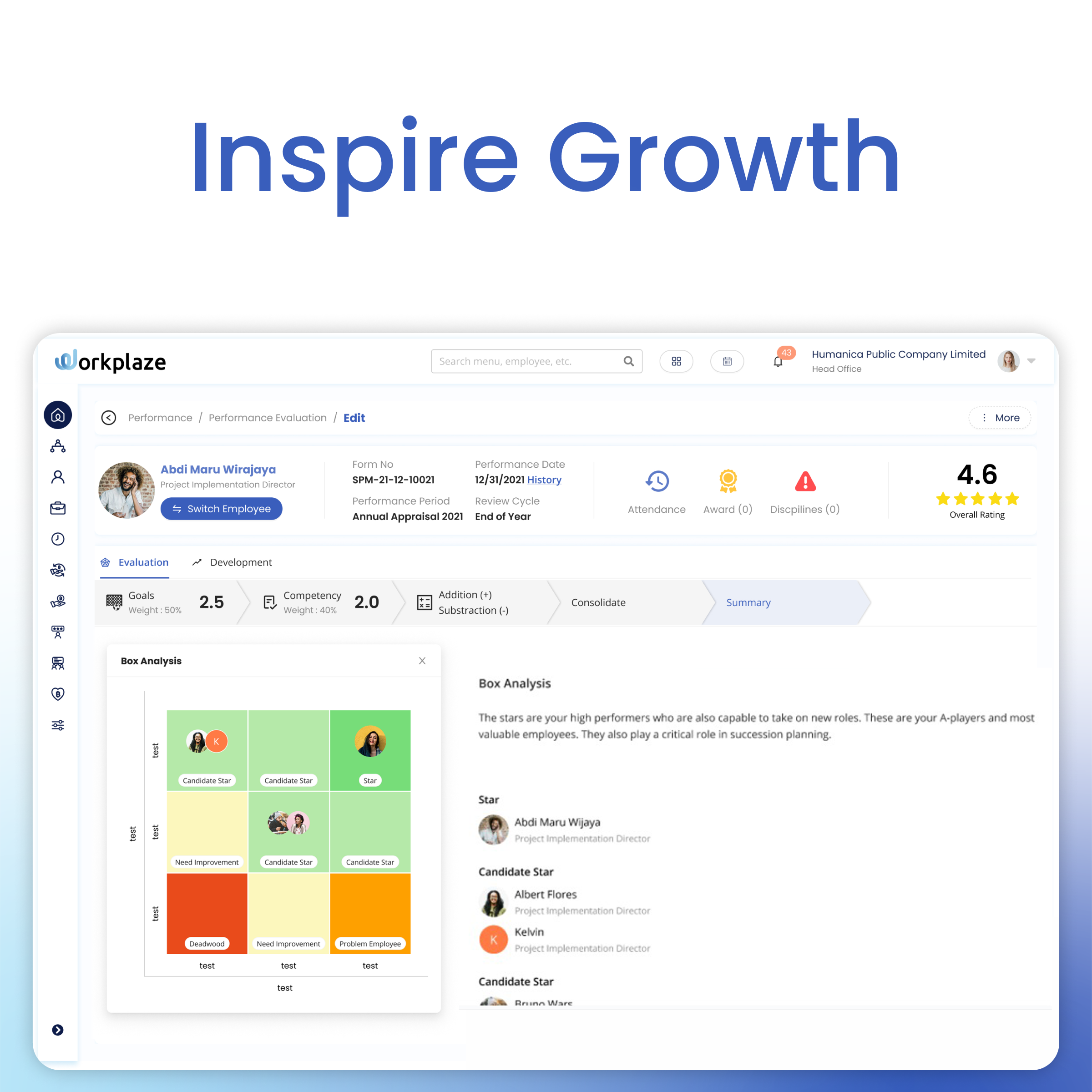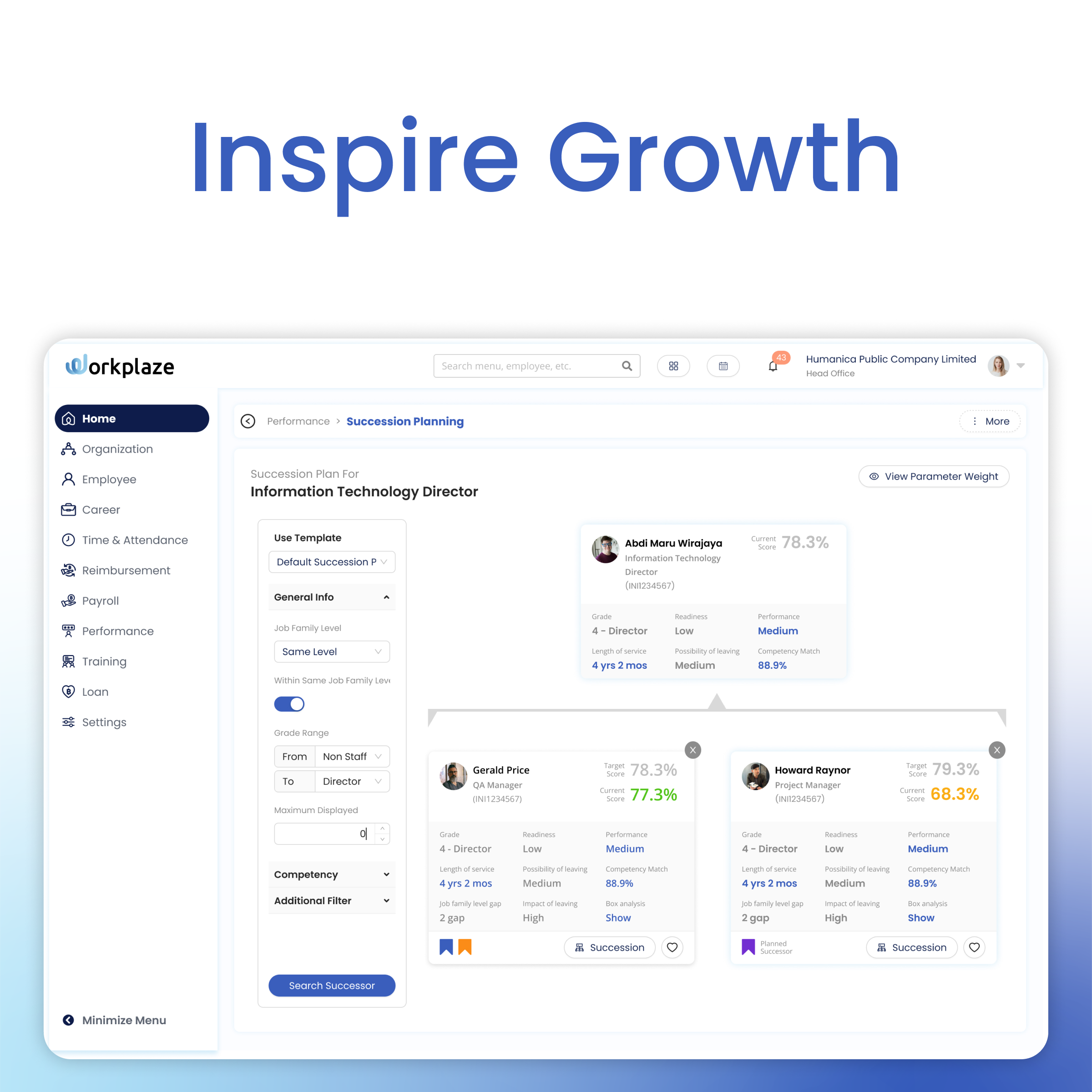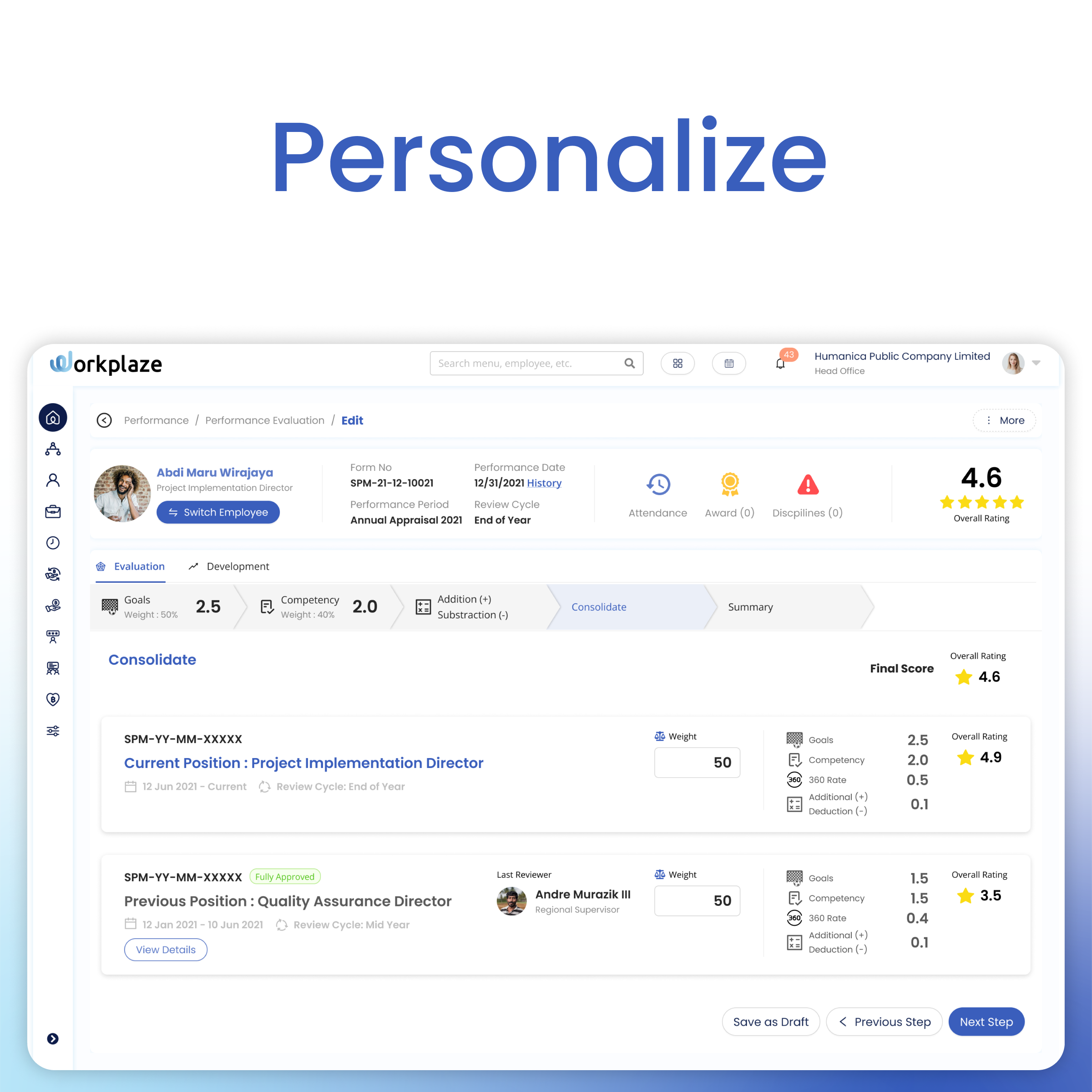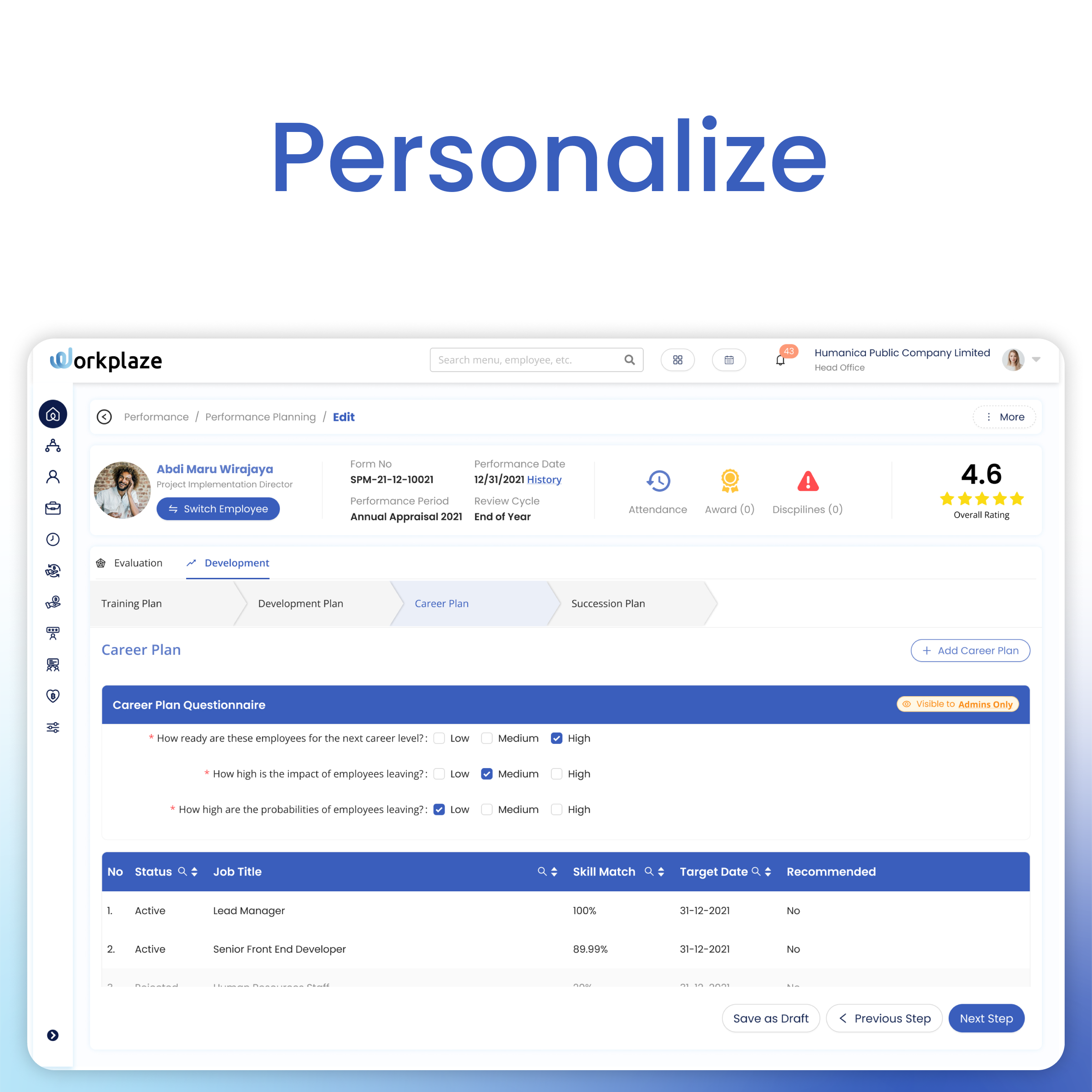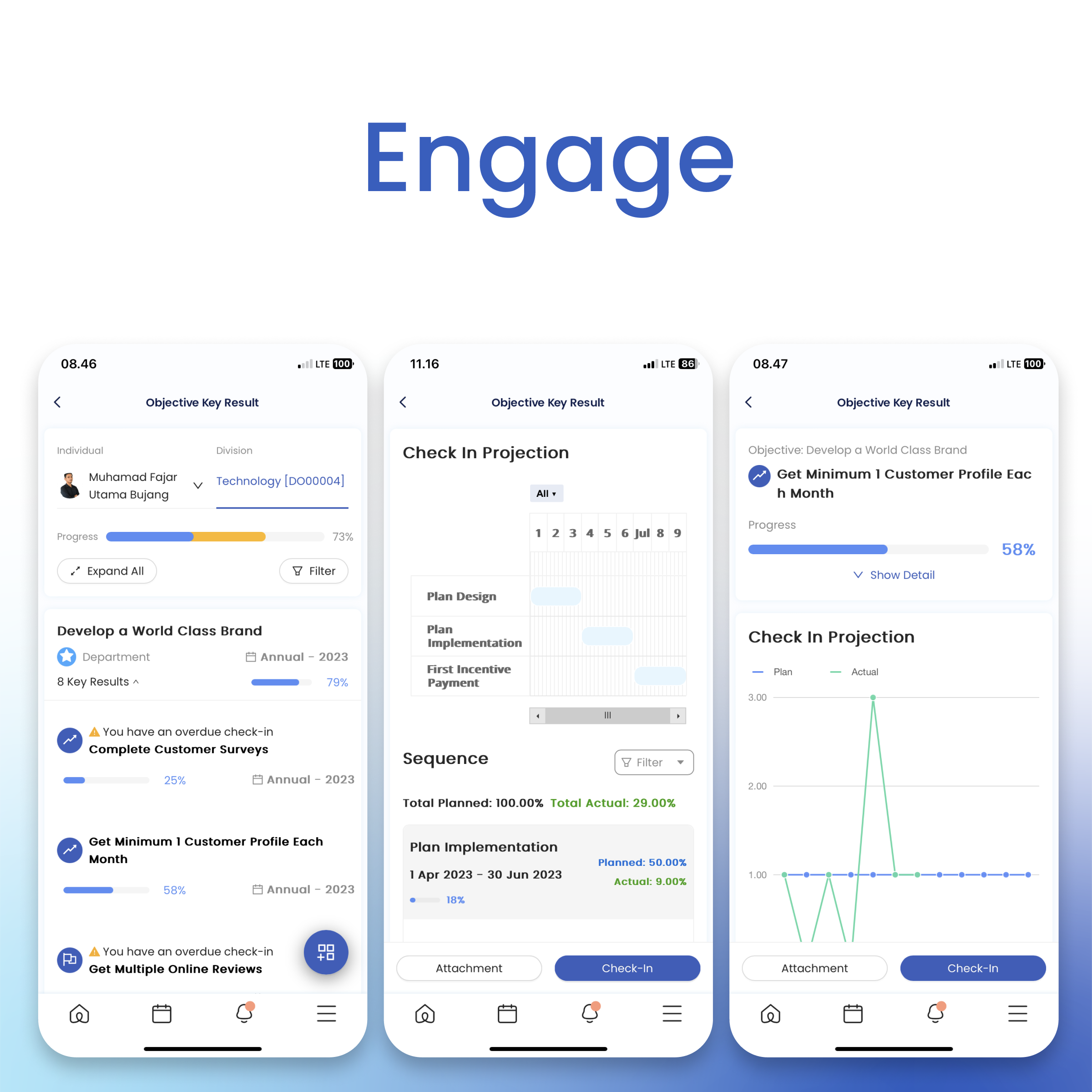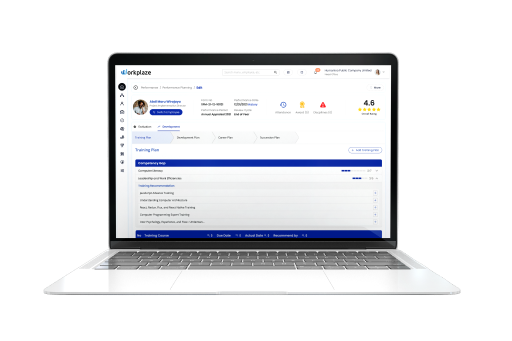 Key Functionalities
SunFish Workplaze embeds a comprehensive approach to planning, employee development and engagement. Employees and supervisors collaboratively define career goals including the respective parameters to achieve them. A Career Plan Map visualizes  opportunities and gap that allows both side to formulate a growth path together including the definition of milestones, development needs and methods as well as plan progression follow ups.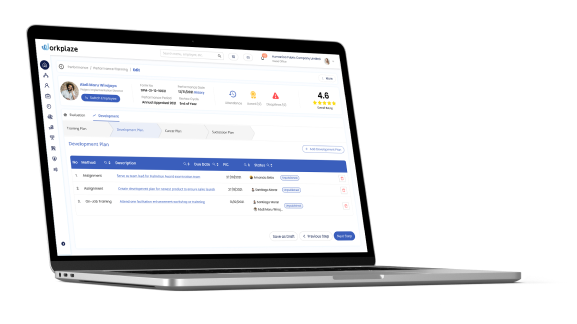 Tailored Development Plans
Use tailored plans to develop better and happier talents within your organization. Combine data from competency scoring, goals and skill assessment to create individual development pathways including finding the right method to inspire that growth.
SunFish Workplaze identifies competency and skill gaps during the performance evaluation of an employee and highlights their development areas.  The system auto- recommends training courses that help develop the competency required for the current or planned position.
Review current and past development plans including their  progress during the evaluation to ensure completion and analyze effectiveness.
Use competency/performance comparison and the 9 Grid Talent Box to determine individually best-fit development methods including counseling, coaching, job rotation, on the job training, etc. Assign target dates and the person in charge to follow through the plans and track their progress.
Expected outputs of each development process are combined with specific appraisal methods in order to evaluate the overall effectiveness of various development methods and continuously fine tune the methods and processes.
9 Box Analysis & HIPO/Talent Pool
Identify employees with high potential and those needing different developmental approaches through data combinations of achievement and competency with support for other data aspects.
Create custom grouping of employees that combine multiple criteria such as performance vs competence to determine the best development method, eg train for competency, coach for performance.
Configure 9, 16 or 25 box reports to categorize in greater detail.  Set comparison to overall performance, KPI, department achievement, appraisals, tasks or feedback to gain better insight.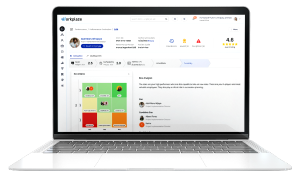 Set groupings to each box to identify high potential employees or even employees requiring intense development or termination.  Add a third dimension to increase analytic depth.
You may also like to explore
Ready to take the next step?
We have your back.
Request a Demo Today!
Send us a message, our team will contact you to schedule a demo.