Continuous Performance Management
Embrace performance as a journey and make feedback, employee development, and growth the focus of an ongoing conversation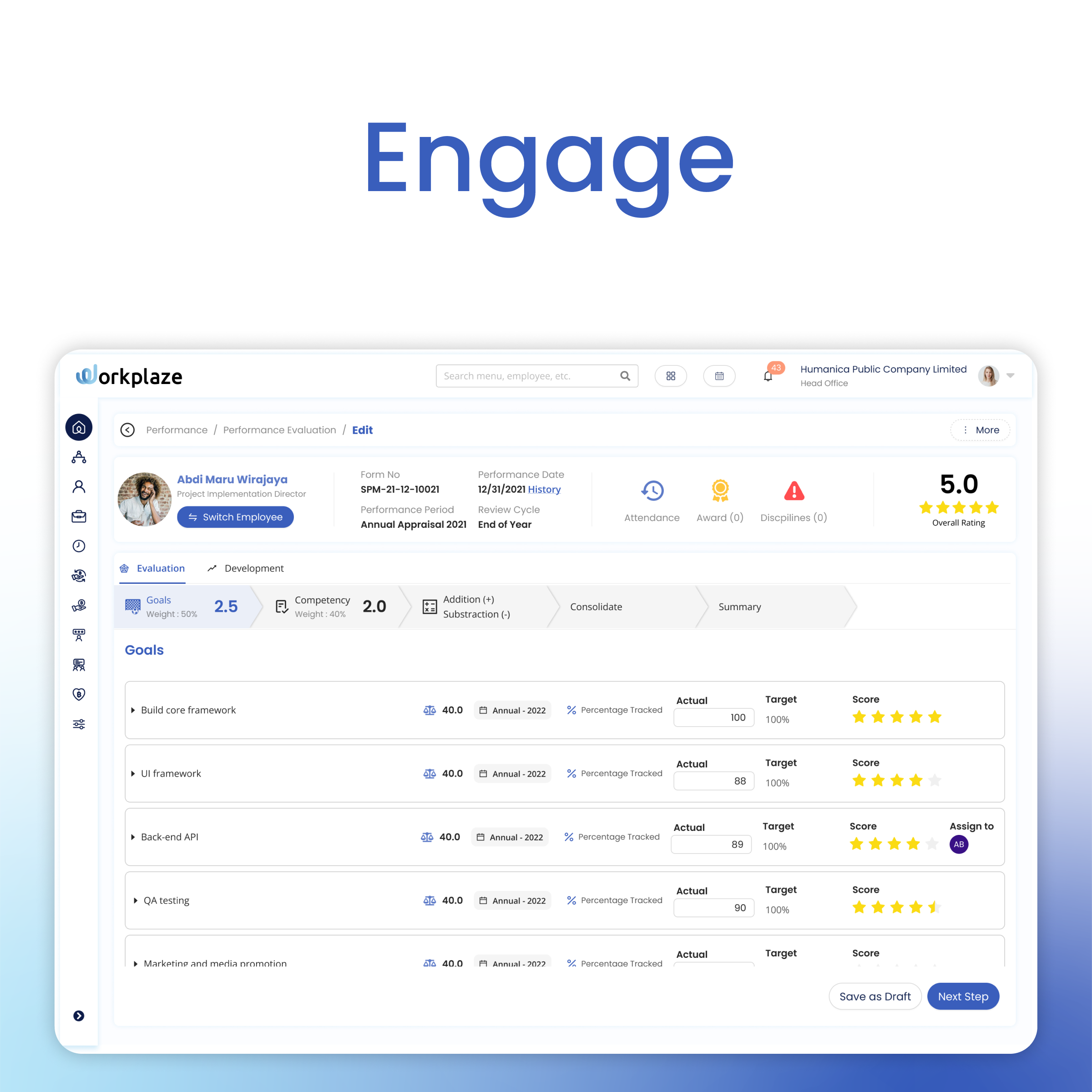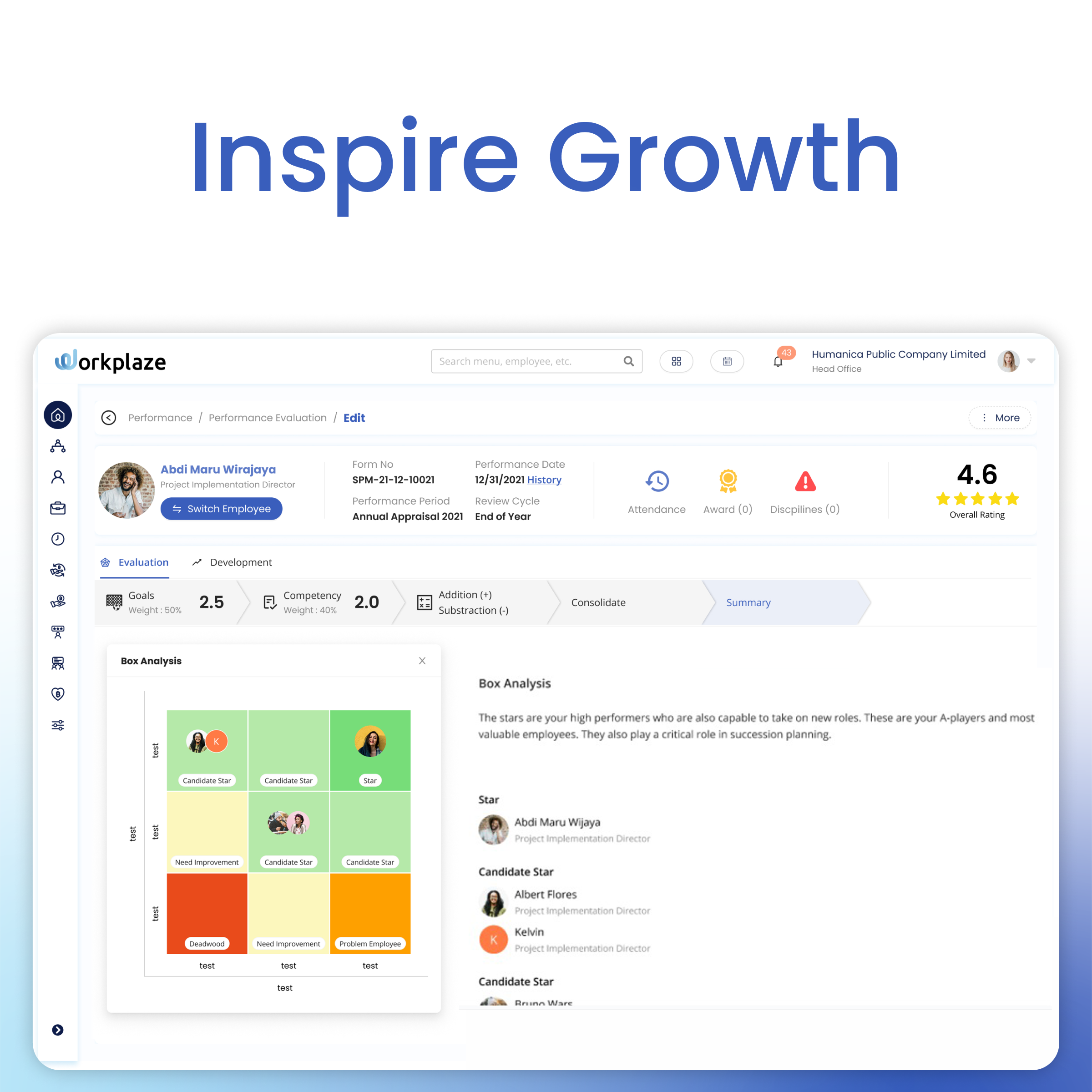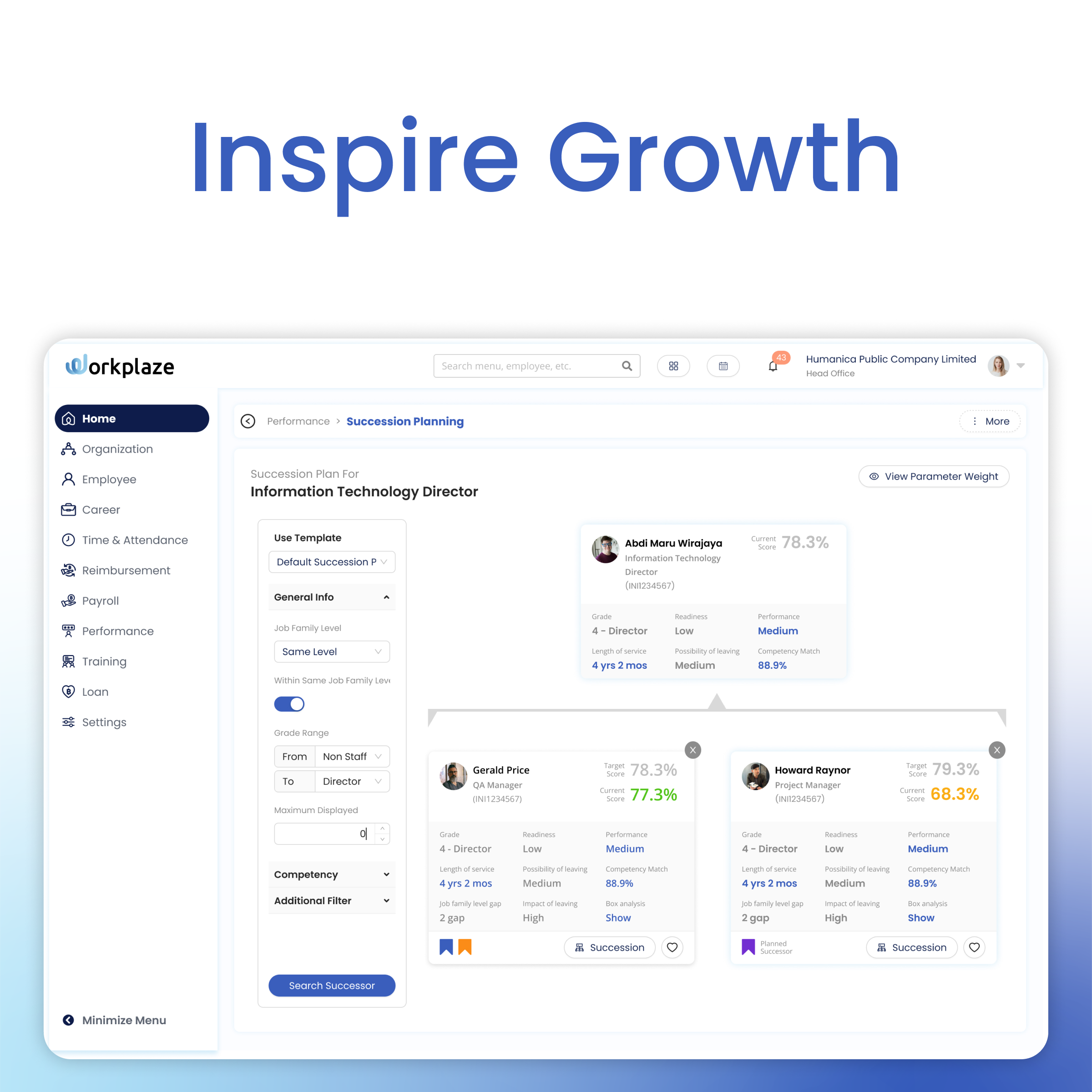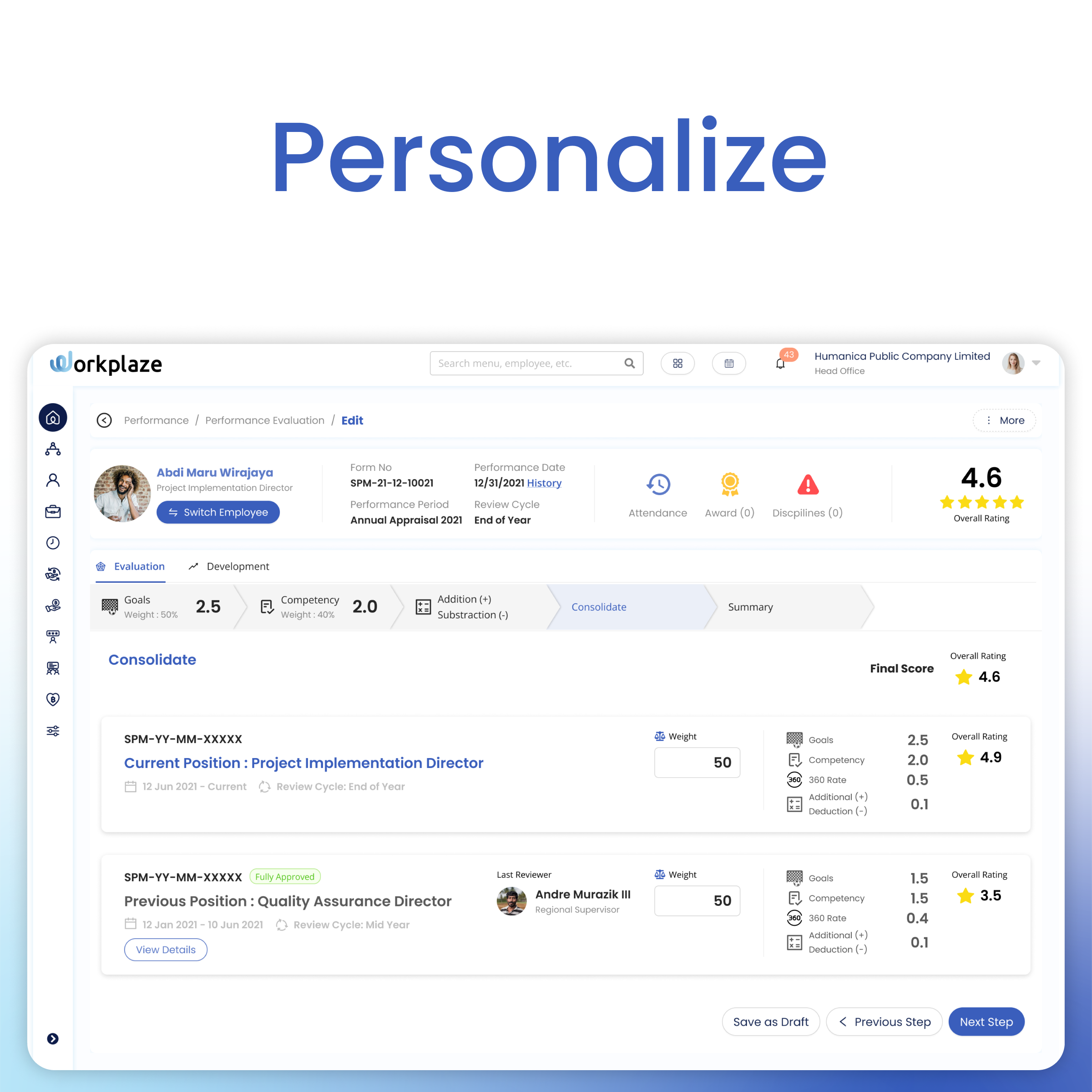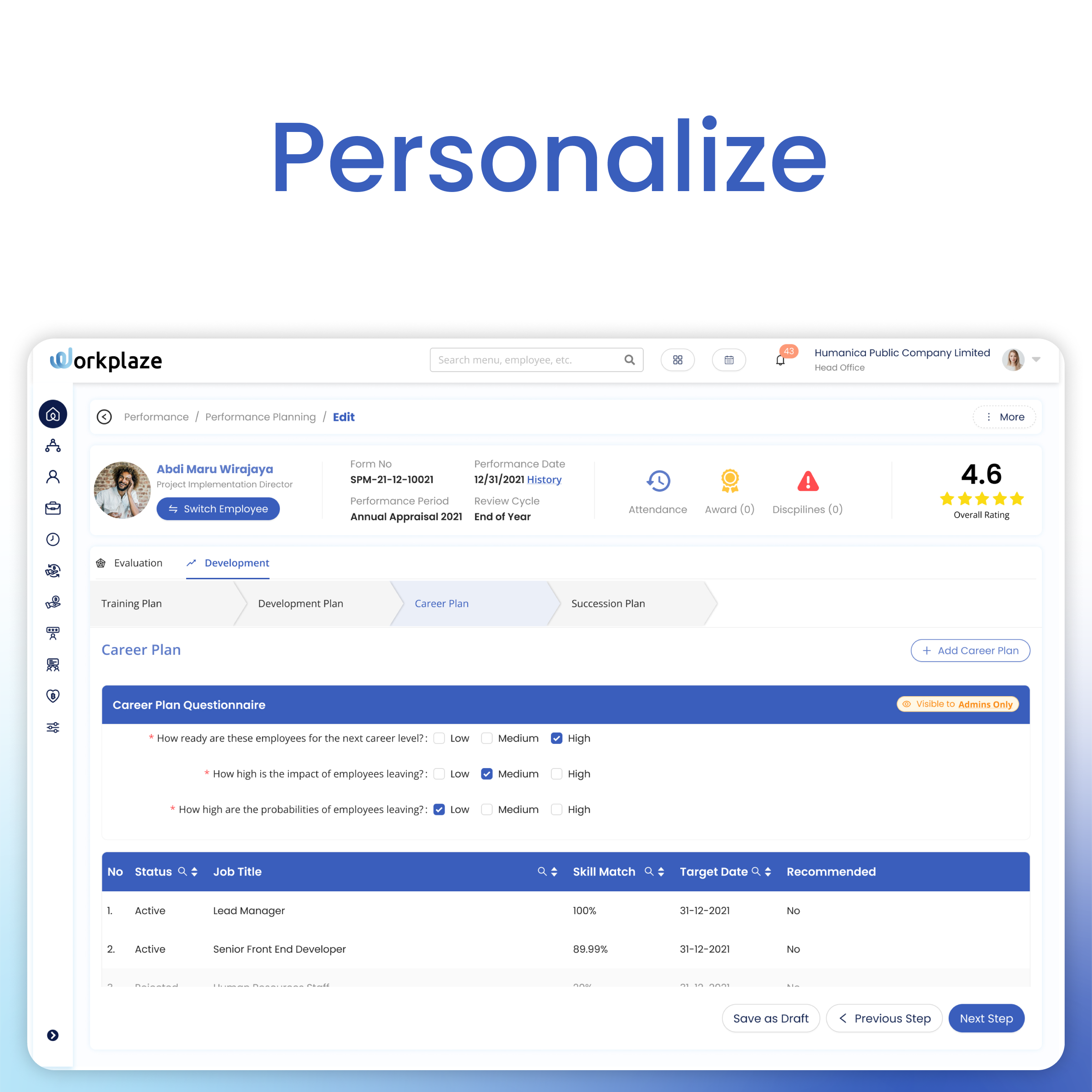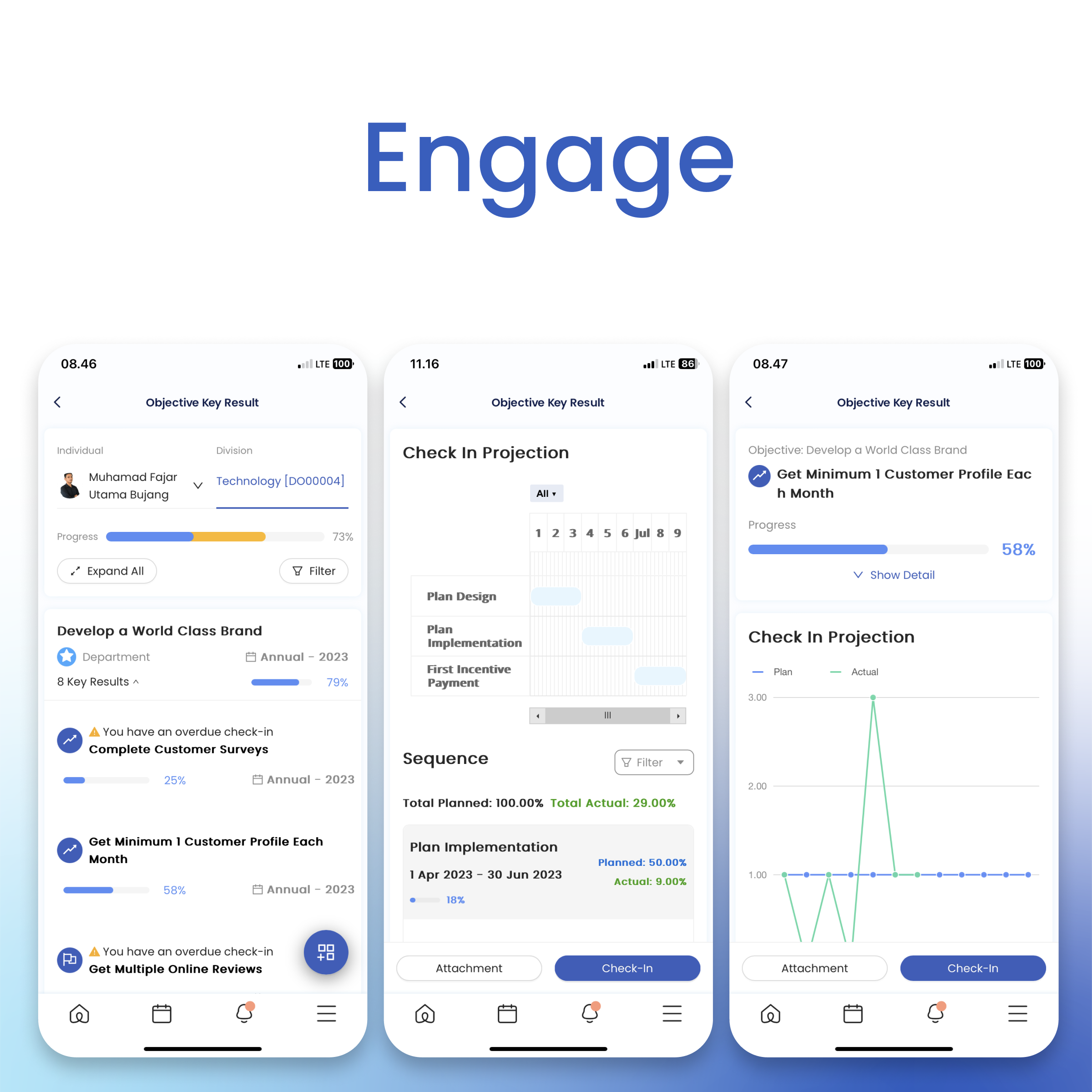 Key Functionalities
Workplaze HR seamlessly connects productivity data derived from tasks, project management, time tracking and timesheets with a robust OKR goal-setting framework. It goes beyond by blending frequent check-ins, 360-degree discussions, and feedback into a holistic performance review. Its primary goal is to empower your employees to become the very best version of themselves at work.

Workplaze HR transforms performance management into a dynamic, collaborative, and motivational process. It's designed to meet the dual needs of employees seeking a supportive, responsive work environment and businesses aiming for enhanced agility and productivity.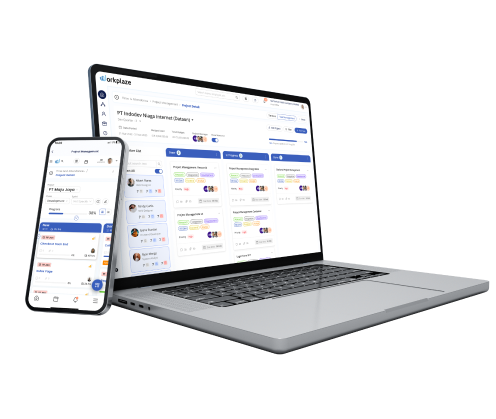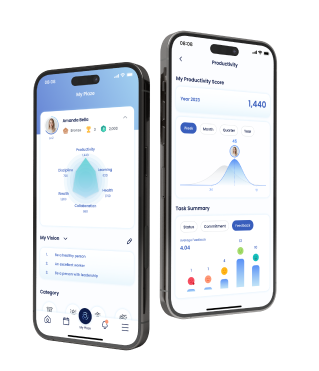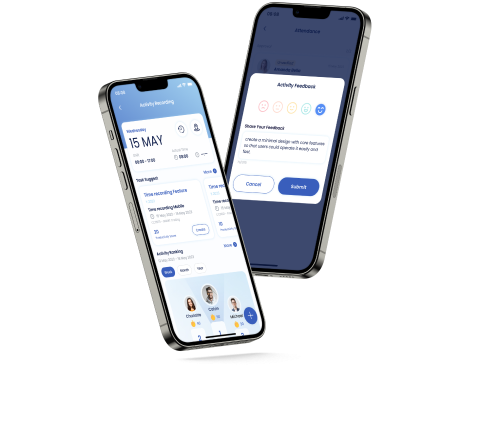 KNOW WHAT
THEY WANT
DISCOVER VISION & MISSION
Help employee define area to focus to align their vision
KNOW HOW
TO ACHIEVE
MOTIVATE & TRACK ACHIEVEMENT
Keep notified and motivate employee to complete all mission
GIVE REWARDS & FEEDBACK
Automate give rewards and notified feedback to employee
HAVE GOOD
DISCIPLINE & HABITS
CONNECT TO ECOSYSTEM
E-Learning,
Tele-pharmacy,
Tele-medicine, etc.
You may also like to explore
Ready to take the next step?
We have your back.
Request a Demo Today!
Send us a message, our team will contact you to schedule a demo.