HR can be Complicated. We are Here to Help
With all the changes happening to the employee-employer relationships and new topics like OKR, employee experience, employee well-being, Flex Benefits, HR as value creator and more taking the center stage, even the most experienced HR pros might be overwhelmed with the number and complexity of growing HR issues. Or, companies may encounter an unexpected HR need and find that they have limited capabilities or know how to address it.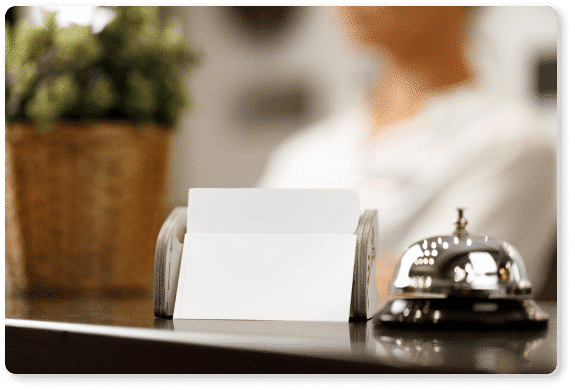 What is an HR Concierge?
Regardless of the reason or situation, no one can be an expert in everything HR-related and companies can often benefit from fresh perspectives that outside help brings. But instead of JUST outsourcing or using HR technology, why not go a step further and use our ALL-IN-ONE HR CONCIERGE Services.
Our HR Concierge is a new on-demand service delivery concept for HR and business leaders to expand their Human Capital Management capabilities. The idea is to enlist HR subject matter experts to provide specific services instead of attempting to do everything in-house. Tapping into the know-how of these experts can complement in-house managed strategic HR aspects and initiatives so that HR can make plans and decisions.
These services are delivered in a "subscription based and managed services" model (HR as a Service), which means business aligned SLAs are more important than transactional volume. Furthermore, our ongoing reviews and analytics help improve HR effectiveness, improve the experience and ensure the achievement of business result.

HR Strategy
Reimagining people strategy by moving from the confusion of legacy HR roles, to the clarity by specialization and segmentation.
Our HR strategy offering focuses on supporting our clients in the alignment of their business and human resource objectives through the optimization of the organization's HR strategy and processes.

HR Digital Tools
Automate, optimize and elevate your employee experience by moving your backend HR databases, to engaging frontend user experience.
Our digital tools offering looks at the adoption of technology as a critical enabler for HR transformations to facilitate greater process efficiency and enhance the overall HR employee experience

HR Operations
Transitioning your HR workforce from gatekeepers of policy and process, to an agile network of advisors for the business.
Our HR operations offering supports our clients with their end-to-end HR operational capabilities allowing our clients to focus on being strategic advisors to the business
Innovative Offerings – HR as a Services
1 – Requirements
Profiling
We conduct an initial assessment to understand your organization's needs.
2 – Service Package Customization
We consolidate your requirements and propose a custom package.
3 – Account Manager
Introduction
Get to know your appointed Consulting account manager.
4 – Get Started
Embark on your HR managed
service journey with our dedicated consultants.

We conduct an initial assessment to understand your organization's needs.

Mix and match from our HR services, from one-time configurations to monthly time and material subscriptions.

Your account manager will be your organization's PIC across the entire suite of managed services.

A transitional phase is expected when shifting to new ways of working and adoption of new operational capabilities.

A basic HR diagnostic assessment is conducted to help ascertain HR needs and pain points.


Contractual scope services is defined through a customized proposal based on your budget and timeline.

Our teams connect to establish working level relationships and a collaborative team charter.

Stay on track with your strategic goals with our human capital insights and change management capabilities.
Why Should You Choose Subscription
based HR Services
Contact us to hear more about our innovative HR as a Service offerings.