TECH HYPE vs MEANINGFUL INNOVATION
With over twenty years of development experience in HR technology, Humanica has built the leading HR solution in South East Asia through continual investment in new technology to support our customer unique and evolving needs.
Our technology teams work in conjunction with clients and conduct research and prototyping which has led to many of the advanced functionality available in Workplaze today.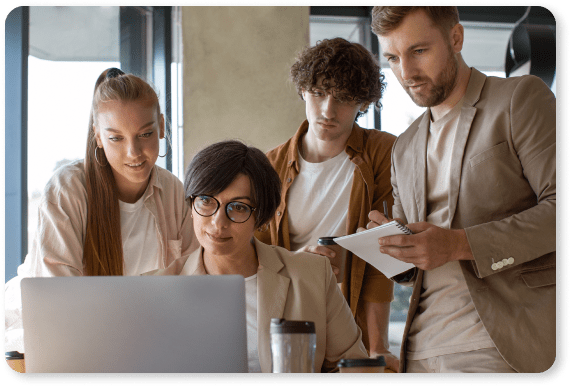 At Humanica, we understand the importance of delivering effective solutions that have a meaningful impact on businesses. We recognize that even small innovations can be as crucial as major technological advancements.
Therefore, we work tirelessly to cut through the noise of technology hype and provide practical, results-oriented innovation that delivers genuine value for organizations both in the present and in the future.
We pioneered web native architecture for HCM over 20 years ago.
Comprehensive mobile applications were developed for our customer base since 2008 – before the hype.
Humanica became one of the first large providers to offer multi-tenancy SaaS HCM.
Core application framework continuously evolves to provide unparalleled flexibility to organizations.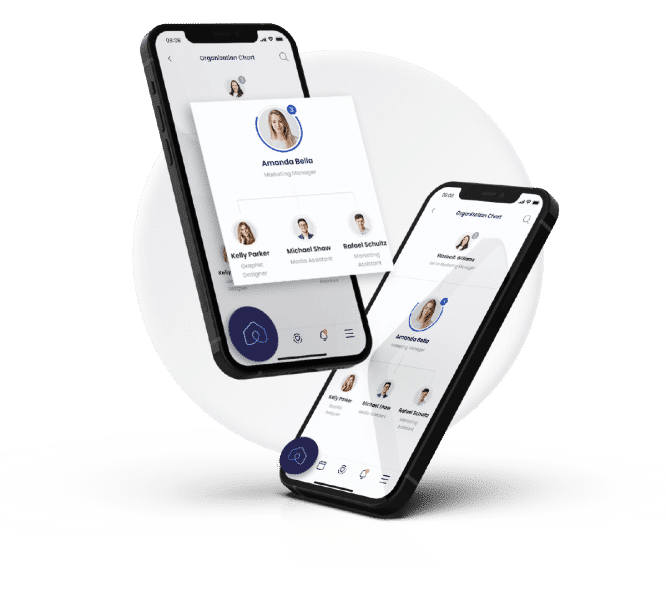 Most Workplaze users now access our solutions on mobile devices. We've redesigned Workplaze mobile to improve collaboration and provide full access to web functionality on mobile devices.
Open API's and Flexible Interface
Configuration Tools
We recognize the growing importance of integrating multiple systems to provide organizations with data insights, improved efficiency, and a superior user experience.
To meet these needs, we offer an open API environment that allows organizations to configure their own interfaces, as well as an interface management tool that supports API, xDBC, and batch file integration with pre/post processing and data translation. With these capabilities, we can provide efficient and effective integration solutions tailored to meet your organization's specific needs.
Advanced Reporting Engine with
Native Data Warehousing
HR data analysis is critical for both HR professionals and other stakeholders within organizations. Workplaze includes powerful native reporting engines built into our data warehouse, providing flexible reporting and configurable dashboards that can be accessed throughout the organization without the need for third-party licensing.
Additionally, standard reports, analytics, and dashboards in Workplaze are built on internal tools, allowing users to easily modify or create new analytics based on pre-existing standards.
User Experience Analytics
We prioritize user productivity and efficiency with Workplaze. Our usage analytics provide anonymized data on system usage, enabling us to continuously improve automation and streamline processes, reducing clicks and improving workflows for our users.
Workplaze leverages AI-based facial recognition and anti-fraud technologies to verify employee attendance, eliminating the need for traditional biometric devices.
By successfully implementing this technology, we've expanded its use to other areas of the software, such as recognition-based multifactor authentication, improving overall system security.
Configurable Process Management
Workplaze offers a range of tools to support complex multi-step HR processes that require collaboration across teams. Our highly configurable workflow engine, combined with tools to define complex HR business processes, ensures compliance with regulatory requirements and accommodates unique organizational needs.
AI and Algorithmic Based Automation
Workplaze incorporates AI and algorithmic-based automation to improve business processes and streamline data analysis.
These tools are integrated throughout the application, providing dynamic notification prioritization, menu optimization, and machine learning-based analysis for predictive employee turnover.
You May Also Like to Explore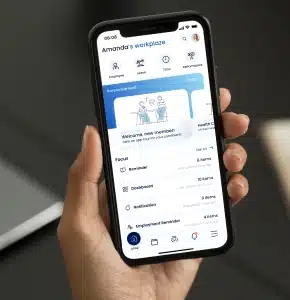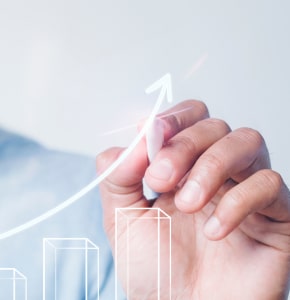 To learn more about our roadmap of innovations we are building today for the future of work, have a talk with us now.