Scheduling
With a Flexibility and Transparency that Meets Everyone's Needs
Workplaze's scheduling system centers around the concept of providing great flexibility and visibility when managing shifts and schedules for employees working on standard fixed shifts or rosters across multiple locations and to facilitate better communication between managers and employees when scheduling ad hoc shift changes.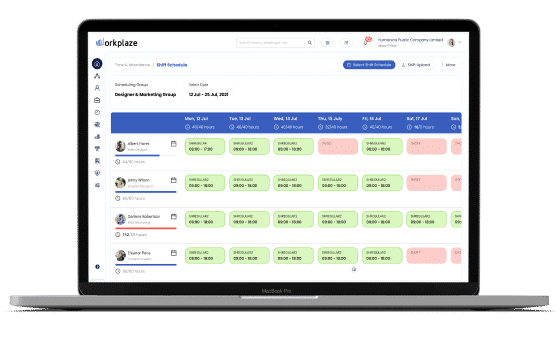 Slide
Slide
Key Functionality
Easily Schedule for Multiple Roles
Schedule employees on an unlimited number of fixed plans (eg. 8am-5pm), or allow supervisors to set daily rostering including split and overnight shifts.
Automate Tracking, Overtime
& Conversions
Provide some employees with automatic recording, set automated overtime and support automated conversion of overtime to payment or additional leave.
Provide Flexible Shifts & Swapping
Support flexible shift schedules for employees and automate calculation of minimum working hours and allow employees to swap shift directly or with approval.
Manage Work Locations & Timezone
Track multiple work locations and automated tracking of employees in different timezones.
Flexible, but retain control
Flexibly Accommodate Changes
Unplanned things happen regularly. When an employee suddenly calls in sick or needs and emergency leave, managers need a quick replacement. With SunFish daily rostering managers can react quickly and make shift adjustments when ad-hoc changes are necessary.

Engage Employees with ESS
The central scheduling page is available to managers and employees alike. Employees can view, communicate preferences, swap offers and request shift changes via different action buttons on the scheduling main page. This facilitates better communication between all parties involved and thus saves time to generate shift plans that meet everyone's needs.

Shift Swap
Help employees to stay in control of their schedule and ensure your business isn't left without staff or a shift by allowing employees to exchange shifts with one another with or without supervisor approval (depending configuration).

Centralized Scheduling Page
An easy to absorb calendar offers a centralized scheduling view call for actions for both managers and employees from which they can identify any scheduling problems and directly make adjustments to the schedule as needed.
You may also like to explore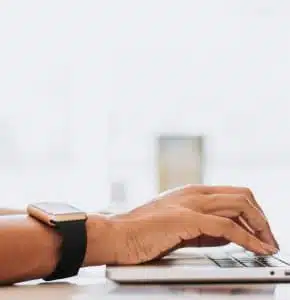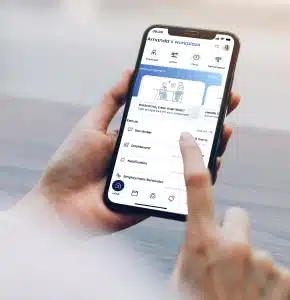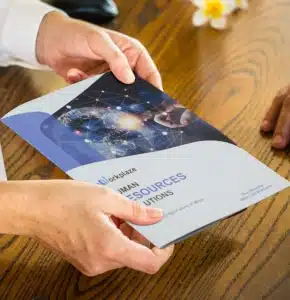 Ready to take the next step?
We have your back.
Send us a message, our team will contact you to schedule a demo.