Status Management
Intuitive Absence and Overtime Administration integrated with Schedules and Payrol

l
Allow employees to manage their work time status with automation to control compliance for even the most complex organizational regulations. Employees can easily submit their various types of request through their Calendars and quick to grasps dashboard items and alerts on the homepage keep everyone informed on the latest leave balances, request approval status, review outstanding leave balances, or sick days.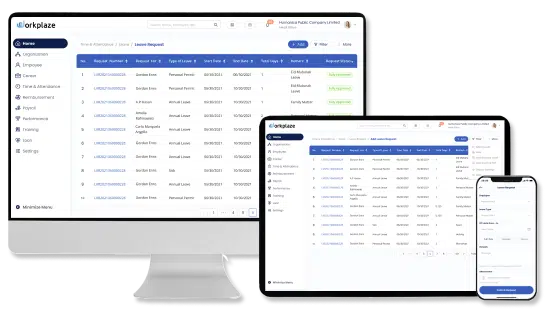 Slide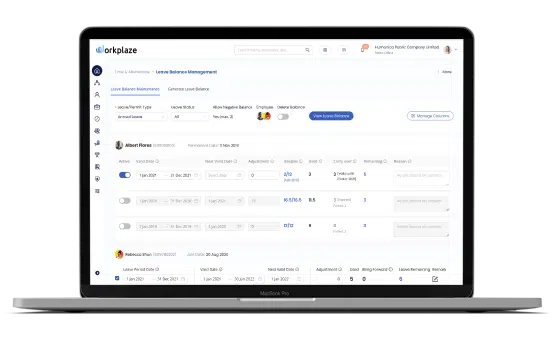 Slide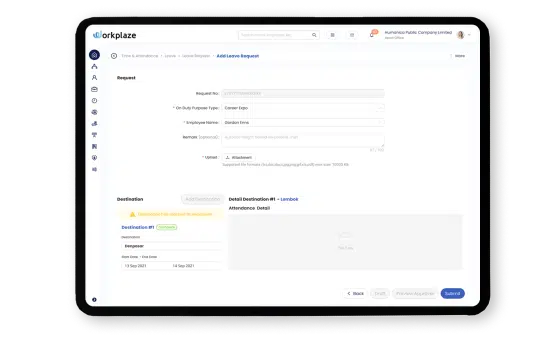 Slide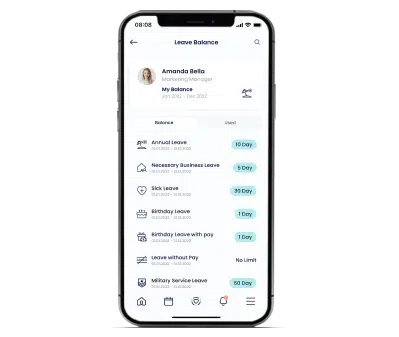 Key Functionality
Allocate Track and Approved Leave
Generate multiple leave types with automated allocation of allotments based on highly flexible criteria. Allow employees to review balances and request leave with automated control of policy adherence.
Configurare Unlimiteed Status Types
Manage all employees' status including leave, permit, short/long sick leave, overtime, travel, etc. Support varying limits by type, configure custom status and support flexible field configuration for type specific data.
Control Allotment Periods
Provide new balances annually, based on join date, or custom periods and automatically calculate pro-rating, grace periods, overdraws expiration, payout of balances.
Perform travel planning including booking workflows, travel budgeting, automation of travel allowances, cash advances and automatic adjustment of time zones.
Flexible, but retain control

Better Definition & Adherence to Company Policies
Visualize, manage and communicate the organization's structure to support mission specific requirements. Create and remodel, add as often as necessary with our easy-to-use drag and drop tools.

Engage Employees via Self-Services
All functions are made available as employee self-service based on the security settings. Using their calendars, employees can easily submit and/or edit their absence requests on their laptops, tablets or phones. The requests forms will automatically display remaining balances and deductions as well as conflicts with other requests.

Better Management Oversight
With No Time Wasted
Managers at all levels partake in the approval process and always have a clear overview of their team member's time off statuses and requests. Reminders and alerts keep everyone posted about latest developments and highlight potential problems.

Actionable Insight
Workplaze is equipped with powerful reports, customizable dashboard trackers, KPIs, alerts, notifications, reminders, graphical analysis to give managers a clear picture of employee's use of time off and business travels and meets their ad hoc analytic needs.
You may also like to explore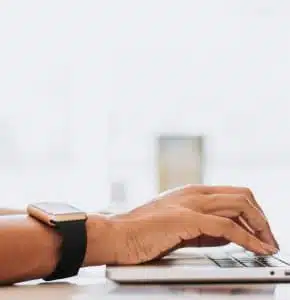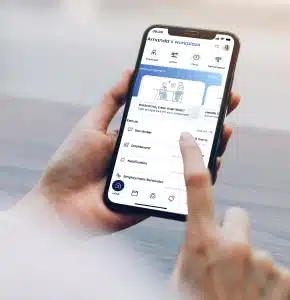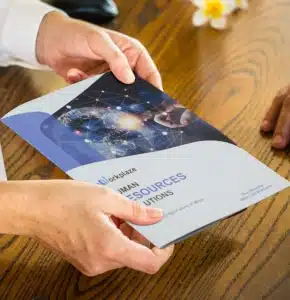 Ready to take the next step?
We have your back.
Send us a message, our team will contact you to schedule a demo.