Foster a culture of learning & growth
In today's dynamic and rapidly changing workplace, companies need to invest in the development of their employees. As job requirements continually shift, organizations recognize the need to equip their workforce with diverse skills, agility and resilience to thrive in any future scenario. In order to foster a culture of continuous learning and ongoing skill enhancement,  leaders must prioritize training and provide their employees with effective tools to facilitate their growth.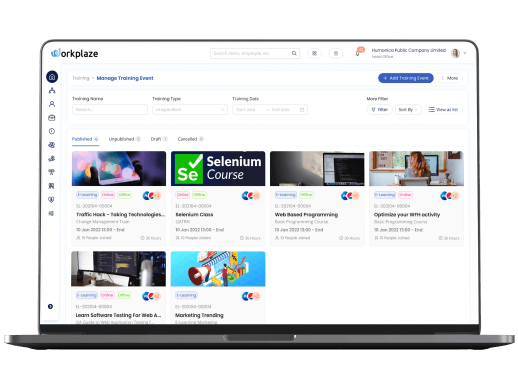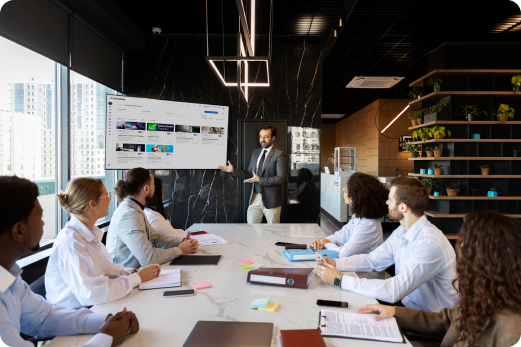 Key Functionalities
The Training Module embedded in Workplaze provides organizations with the ideal set of tools to establish a meaningful and impactful skill development strategy. Offering a centralized platform, our  training management module elevates the way organizations plan, execute, and track their training initiatives.  Mapping training needs with targets, personal goals, or preferences combined with a personalized, relevant, hassle-free learning experience allows organizations to make training an integral part of the employee's daily work routine for a prepared,  engaged and connected workforce.
Centralized Training
Management
Transform your training efforts into a learner-centric experience that empowers employees to take ownership of their development through interactive, personalized content. At the same time give administrators an easy-to-use interface and automatedprocesses to roll out and manage internal and external programs from course creation to effectiveness analysis with ease.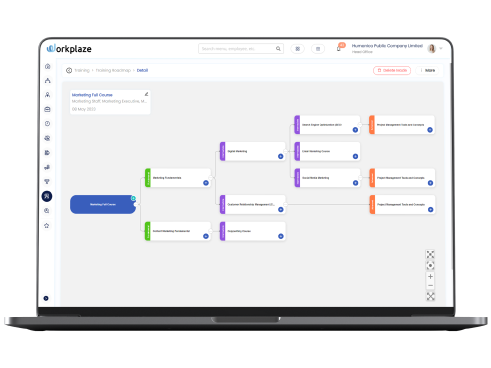 Employee Self Service
Workplaze's embedded Employee Self-Service (ESS) functions are designed to increase
employee autonomy, enhance their professional development journey and save HR managers
and professionals time. It allows everyone to actively engage in their training experience, take
ownership of their growth and facilitate a culture of continuous learning.
With just a few clicks, employees can request specific training programs they feel a need for as well as request joining available training programs that they are not assigned to but may be interested in. This streamlined process ensures that employees have a say in their professional development.
This hub gives employees a centralized view of all their training programs, allowing them to prioritize and manage their time effectively. It enables them to access each training course, including session plans, relevant materials, and progress tracking. They can submit questions, take quizzes and tests to conclude the program.
This ESS function empowers employees to submit their valuable feedback and evaluation on the training programs they have attended. Through user-friendly interfaces, they share their insights, rate the effectiveness of training sessions, and offer suggestions for improvement. This feedback mechanism enables organizations to tweak their training offerings as needs arise.
The eLearning feature gives employees the flexibility to access training content anytime and from anywhere. Through a secure online platform, employees can delve into a vast library of learning resources, including interactive modules, videos, quizzes, and more. This self-paced learning approach empowers employees to acquire knowledge at their convenience  regardless of their physical location.
Course Tracking & Analysis
From participant registration, to session scheduling, certifications and tracking attendance, Workplaze automates many administrative steps involved and provides self-services for requests, feedback collection and evaluations. Moreover, analytic tools ensure that training budgets are effectively deployed and training courses are achieving the expected results.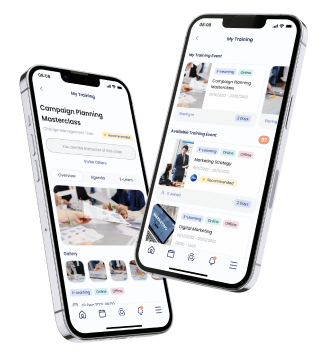 eLearning
24/7 accessible self-service training portal for employees to learn and grow at their own convenience.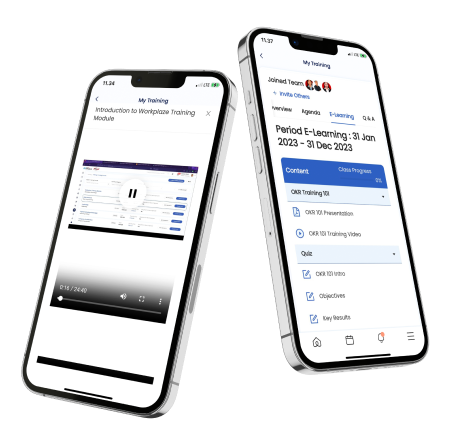 eLearning
24/7 accessible self-service training portal for employees to learn and grow at their own convenience.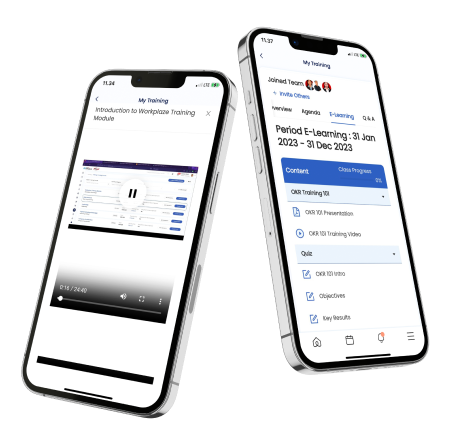 Engaging and Customizable Learning Experience
Workplaze Training allows administrators to create a personalized learning path for individuals or groups. Based on job roles, skill levels, competencies, and/or specific training and skill development needs, organizations can design targeted training programs that address unique requirements. This allows the system to display content and training recommendations relevant and tailored to their unique standing within their job and company.

By tailoring learning paths, organizations can maximize efficiency and effectiveness, ensuring that each learner receives the appropriate content and resources at any stage of the employee lifecycle  - whether they are new recruits in the onboarding process or preparing to advance their career.
The linkage and relevance of courses to competencies permit the system to auto generate training recommendations for improvement or development throughout all talent management functions and track the impact of training and learning. We suggest content based on what matters to your people. From sharpening existing skills to developing new ones, it's all customized to fit their aspirations.
Workday surfaces learning in the moments that matter—when employees are looking for future roles, signing up for a gig, or planning career moves. And your workers can rapidly gain new skills, so they can take on more responsibilities in their current roles.
Multiple devices laptop, tablet, phone learn whenever, wherever it fits employees needs. The software's intuitive interface allows employees to conveniently engage with training materials, acquire new skills, and expand their knowledge at their own pace. Workplaze also facilitates collaboration and knowledge sharing among employees, fostering a supportive learning community within the organization.
From external training courses, to formal internal training events to mentoring, coaching by colleagues, workshops to eLearning there are no limitations in providing a holistic learning experience. Employees have access to a wide range of learning resources, including online courses, virtual classrooms, interactive modules in any format from videos, to text to presentations and interactive features such as quizzes, multiple choice  and tests. 
Our open API environment allows companies to invite 3rd party training specialists like Udemy or Conicle into the learning ecosystem to provide an additional avenue for a rich, consumer-grade learning experience.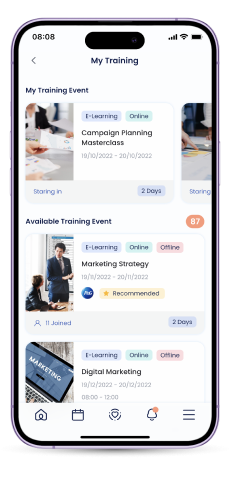 Extend the value of training proposition with our Partner Ecosystem
Organizations are empowered to enable individual
ecosystem solutions through subscriptions or one time purchases and activate data connections that allow
these solutions controlled access to Workplaze data
and functions
Ready to take the next step?
We have your back.
Request a Demo Today!
Send us a message, our team will contact you to schedule a demo.