Workplaze: Humanica HRIS Solution for HR
Perform HR Tasks Anytime, Anywhere with Workplaze by Humanica
Improve your organization efficiency with Workplaze Mobile by Humanica today!
Empower and facilitate employees with a powerful mobile application. Relieve the HR department from overwhelming and tiresome work.
*Once dialed, enter 1 (number one) to contact the Sales team.
A Fuss-free Access to Workplaze Humanica
The Workplaze Mobile app is our solution for modern employees who value an online, self-service, and always-connected work environment. By using our app, employees can have a positive experience, leading to higher productivity and happier employees. Our HR mobile app is specifically designed for highly mobile users, making it simple to manage employee administration while on the go.
By emphasizing two-way communication between employees and management, it also fosters collaboration, motivation, and a sense of belonging.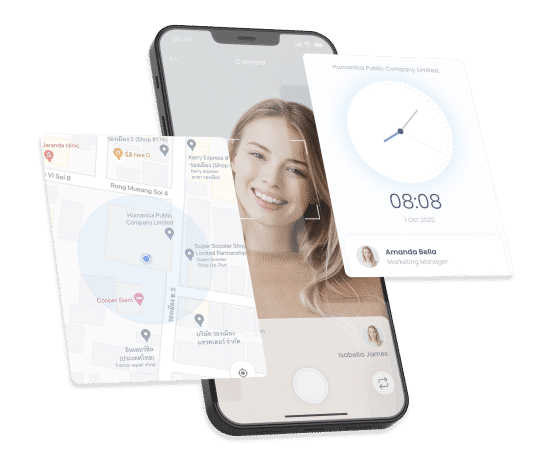 Workplaze Mobile Features Highlight
Workplaze Mobile by Humanica is an all-in-one HRIS app that meets a wide range of HR Management requirements. It provides an active, internal platform that enables employees and managers to manage all aspects of their respective tasks throughout the employee lifecycle with ease and speed.
Employees can use Workplaze Mobile to perform many HR tasks in real time using their mobile phones, smartphones, or tablets. This includes recording attendance, requesting leave or reimbursements, looking up employee information, running payroll or viewing pay slips, assigning or providing feedback on tasks, discussing work and scheduling meetings, and much more.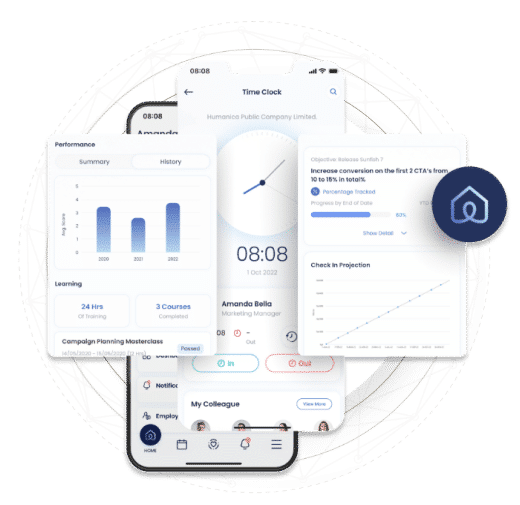 Furthermore, Workplaze Mobile by Humanica includes features that support employees' personal lives, such as paying bills, topping up credit, taking out cash advances, and so on. Users can quickly navigate between several activities using an intuitive and easy-to-use, easy-to-learn interface.
GreatDay truly empowers all members of the organization to do their jobs efficiently – from anywhere, at any time, on any device. At the same time, extending the SunFish app to mobile use allows companies to maximize the value of their back-end system through the increased adoption of HR processes.
Slide

Track performance progress, performance review, online coaching class
Slide

Cash Advance, Top Up & Bill,
Workplaze Transfer
Slide

Video Conferencing option
Slide

Timesheets, Calendar, Activity Recording, Task Feedback
Slide

Touchless Attendance, Mask Detection Thermal Scanning etc.
Slide

Simplified version of Workplaze HR
Slide

Employee Records, Leave & Attendance, Payroll, Workflows & Employee Engagement
Workplaze Humanica for Your Mobile Workforce
Easy Access from Anywhere
Greater Mobility and Security
Quick & Smooth HR Process

es
You May Also Like to Explore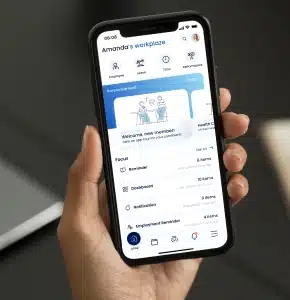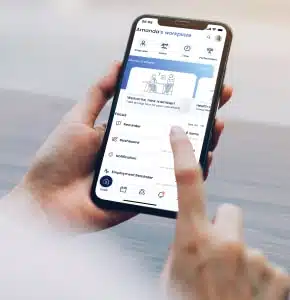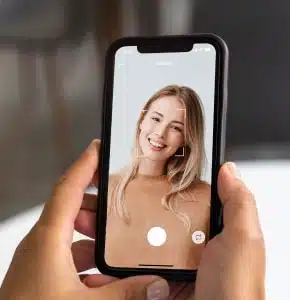 Are you prepared for the future?
We always have your back.
Send us a message, our team will contact you to schedule a demo.