DataOn successfully concluded its 12th Annual HR Conference on Nov 9, 2022 led by the wonderful MC Dewi Kumala
Over 1200 HR and IT leaders participated in our "Future of Work" HR conference 2022 at the Sheraton Hotel Gandaria. During the conference, the participants got to hear our group of speakers discussed about how the pandemic disrupts our work life. Employees dynamics, the workplace, work itself, day to day operation of businesses, as well as meeting business objectives.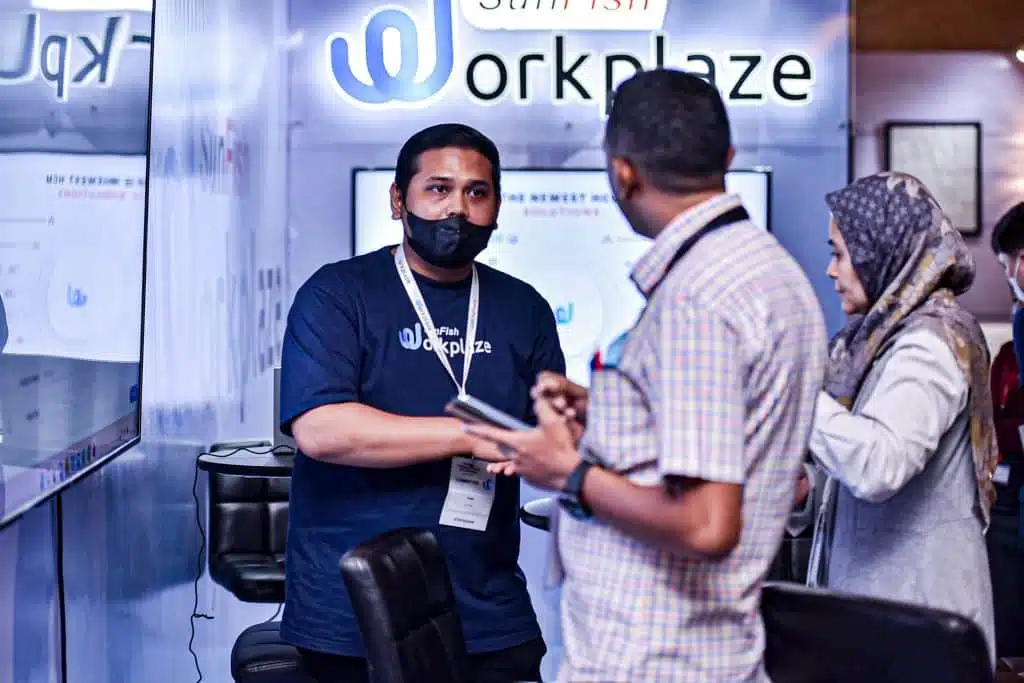 The HR conference featured an excellent mix of industry experts and popular HR practitioners. President Director of BPJS Ketenagakerjaan Anggoro Eko Cahyo, COO of Ann's Bakehouse & Creamery Sylvanus Hardiyanto, and DANA's Chief People & Corporate Strategy Officer Agustina Samara. There were also Pambudi Sunarsihanto HR Director at Blue Bird Group and Atalian Indonesia's CEO Yohanes Jeffry Johary. They were joined by CTO Meindi Firmansyah, Anna Miettinen, the Head of Employee Benefits at GreatDay HR as well as international speakers Akshat Joshi, Co-Founder of Lighthouse Consulting and Serene Lim Humanica's International Business COO both from Singapore.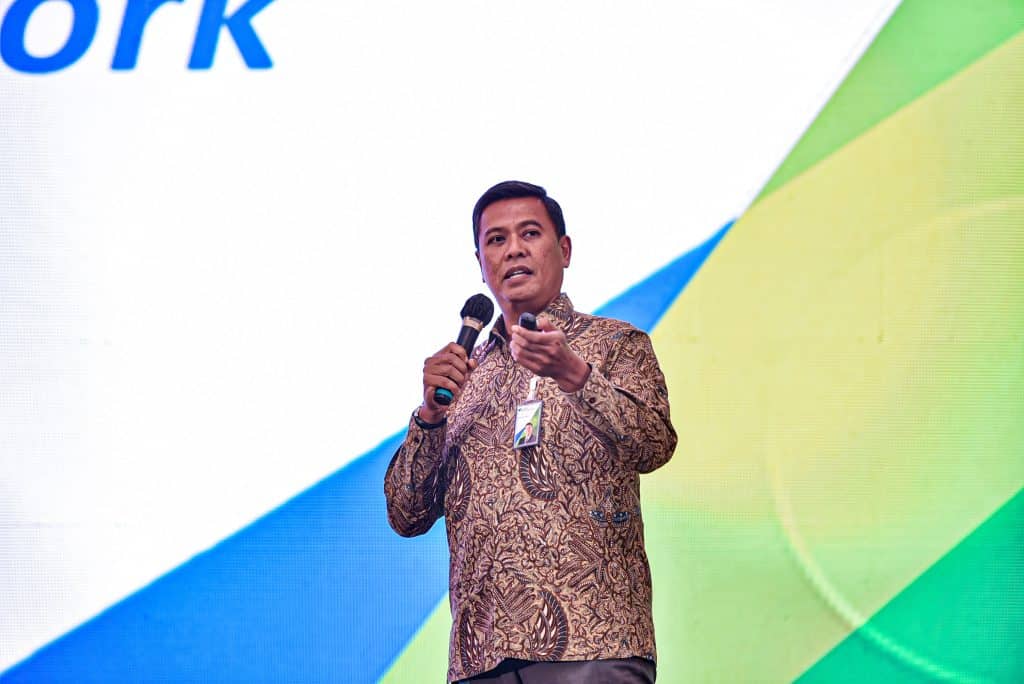 Their broad range of topics provided in-depth knowledge and practical input that can are helpful for HR leaders. This session was held in hope to be a starting point to drive new initiatives for a change and collaboration.
The Launch of SunFish Workplaze, DataOn & Humanica's Newest HCM Platform
CEO and CTO of Humanica Group, Gordon Enns, launched the company's new flagship products – the employee-centric HCM platform SunFish Workplaze. WIth Humanica's CEO Soontorn Dentham, they both announced the launching using the a stunning LED dance ceremony. Mr. Enns introduced SunFish Workplaze as the underlying technology designed to support organizations in their transformation journey to a digital workforce. SunFish Workplaze provides HR leaders with tech solutions that manage their change process by supporting automated workflows by removing barriers to communication in diverse teams.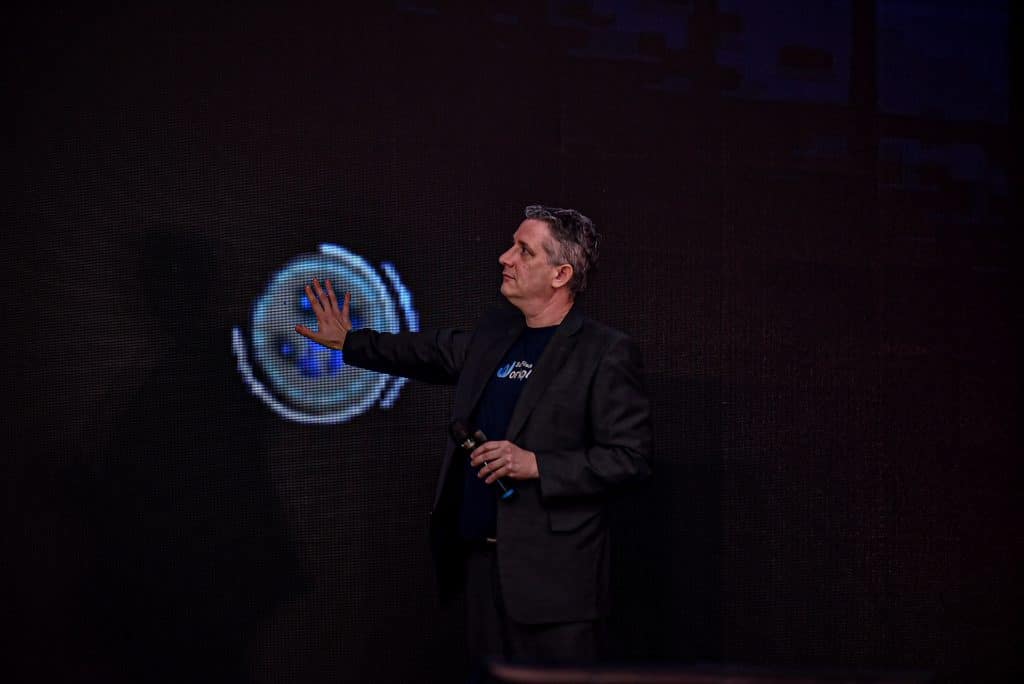 The grand finale of the insightful day was an energetic. Live performance by musician Marcello Tahitoe (Ello) rocked the crowd with his beautiful singing. Before wrapping up the performance, he also surprised the guests with a group photo opportunity.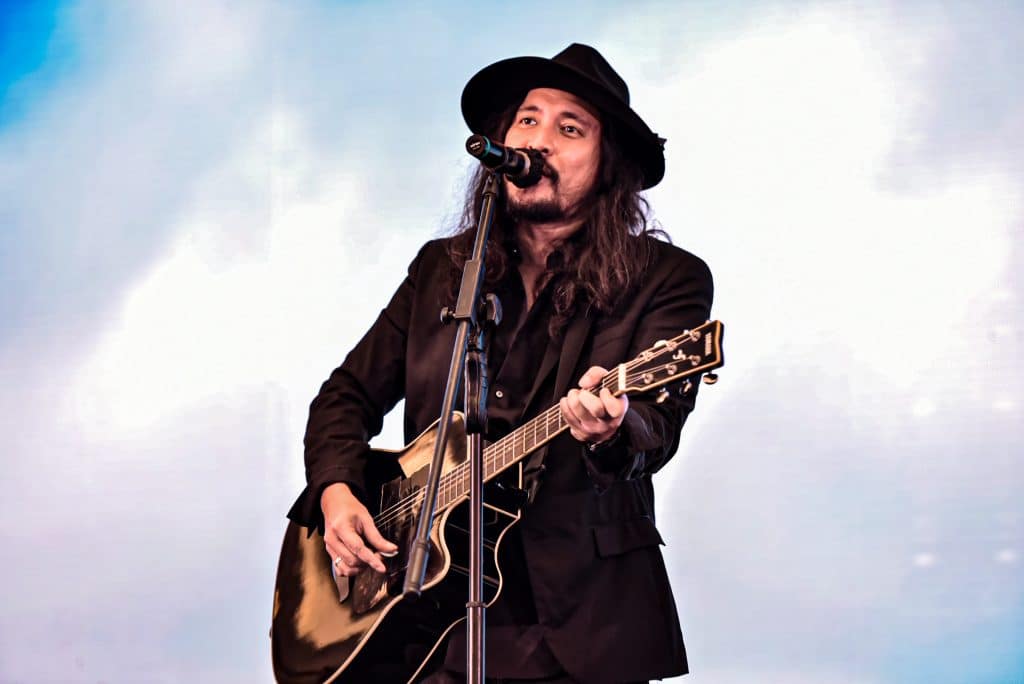 Last but not least, our partners outside the ballroom helped to create a lively atmosphere outside the ballroom. Halodoc, Giftee, Fitbit, Atalian, Ann's Bakehouse, ExecuTrain, HRNoteAsia, Asa Ren provided interesting booths for our participants to converse and relax. There were also GreatDay and the Workplaze demo station who joined in on the fun. We also provided other fun activities, such as, tarot reading, sketches, photo booth, hall of fame, virtual golf playing, massage chairs, and more..
Follow our media partners Kompas.com, ItWorks, HRNote Indonesia, and Dailysocial for more coverage on the event including follow up interviews. Stay tuned in with our social media accounts for more updates about SunFish Workplaze and events DataOn will be joining. One is coming up very soon – DataOn is joining Intipesan's HR Expo on Dev 7-8, 2022 at JCC. Hope to see you there!