Empowering Your Business Through Advanced ERP
Streamline your work process, minimize errors, and save even more costs. Choose from Humanica's available ERP products to empower your business today.
Empower Your Business with Enterprise Resource Planning
Humanica is a leading Enterprise Resource Planning (ERP) Systems Implementer in Thailand and Southeast Asia. Our expert team strives to provide a modern and efficient approach to ERP implementation while meeting each organization's specific needs.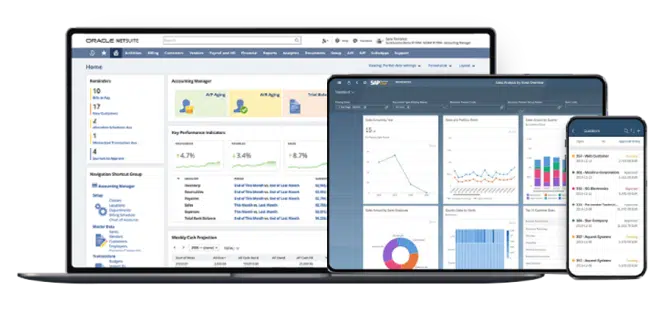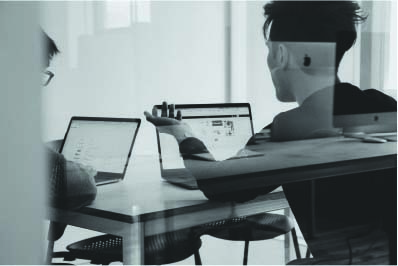 How does ERP satisfy your demand?
ERP systems improve business productivity by allowing organizations to reduce costs, improve accounting efficiency, and streamline the purchasing process. It also digitalizes documentation, reducing redundancy and allowing employees to work more efficiently.
Southeast Asia's Leading Provider for ERP Service and Implementations
Humanica is Thailand's leading ERP system reseller, with over 300 successful ERP system implementations and over 30 years of experience. Currently, we aim to become the leading ERP implementation within Southeast Asia.

We are also the longest-standing SAP Gold Partner, and recently received the SAP Partner of the Year award for 2020.

Our team consults and delivers the best-suited ERP solutions for your business, along with our powerful custom add-on functions.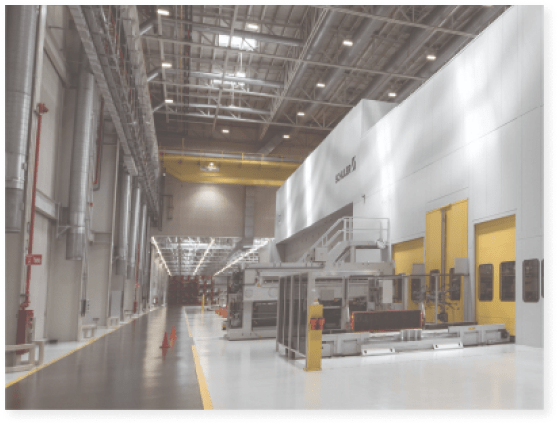 Our Products
Each company has its own set of needs and requirements, and there is no one-size-fits-all solution for ERP systems. At Humanica, we help clients empower their businesses with two of the world's best On-Premises and On-Cloud ERP solutions.
SAP Business One: #1 ERP
System for SME Businesses
SAP Business One offers an affordable way to manage your businesses – from sales and CRM to financials and operations.

The ERP is used by thousands of businesses worldwide to help them streamline processes, act on timely information, and grow their organizations.

SAP Business One is built with flexibility in mind, allowing users to configure the program to fit their organization's needs. It can also be deployed on-premises with mobile capabilities for ease of access.
Oracle NetSuite: #1 Cloud ERP Management Suite
With Humanica's end-to-end ERP services, we will guide you through the complex implementation process of Oracle NetSuite.

Our team will assist you in designing and configuring an ERP solution that best meets your company's requirements alongside post-implementation support.

We will help make the ERP implementation process simple and convenient for you.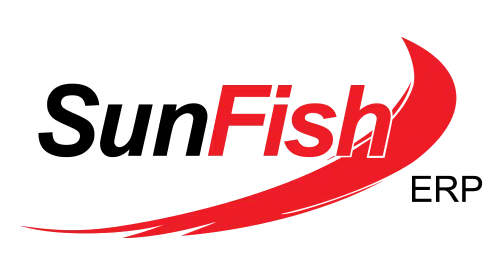 SunFish ERP
With changes and challenges that organizations must face along with the changing work trends, among those challenges included growing customer expectations. Customers always expected higher service levels; optimizing the use of corporate assets and resources; faster development and time-to-market for products and services; and demands for improved cost-effectiveness.
While maintaining the growing customer expectations, the business also must remain agile in its organization without losing control, transparency, and profitability.
In the past, each part of an organization operates isolated from one another and doesn't communicate with each other. Implementing an ERP System serves the purpose to combine all organizational components on one platform and allow them to access one common information pool and through it, each department in the organization can communicate with each other better.
SunFish ERP acts as a central nervous system for the company, it helps the business gathers all the information from all the department into one place for the better benefit of the business. SunFish automates and streamlines core business processes, connecting a company with its customers, business partners and subsidiaries and therefore ultimately helps an organization to achieve and sustain profitable growth. Other important functions also include:
SunFish ERP not only helps to streamline the business process, but it also connects information about finances, human resources, production, and distribution with departments such as accounting and many others. Order information is updated in real time for the user and made available to everyone who is connected to the system.
Purchasing / Accounts Payable
Customer Relationship Management
Sales and Accounts Receivable
It takes courage to move forward, to implement changes or lead into a new direction.
We support you to take the next step.
Send us a message, our team will contact you to schedule a demo.