DataOn employees just returned from a fun and educational company outing on December 3and 4, 2022. With this event we have resumed our tradition of annual company get togethers, which was halted for the past 2 years due to the pandemic. Most of the 304 DataOn employees from all departments joined the activities held at the Luxury Trans Bandung Hotel.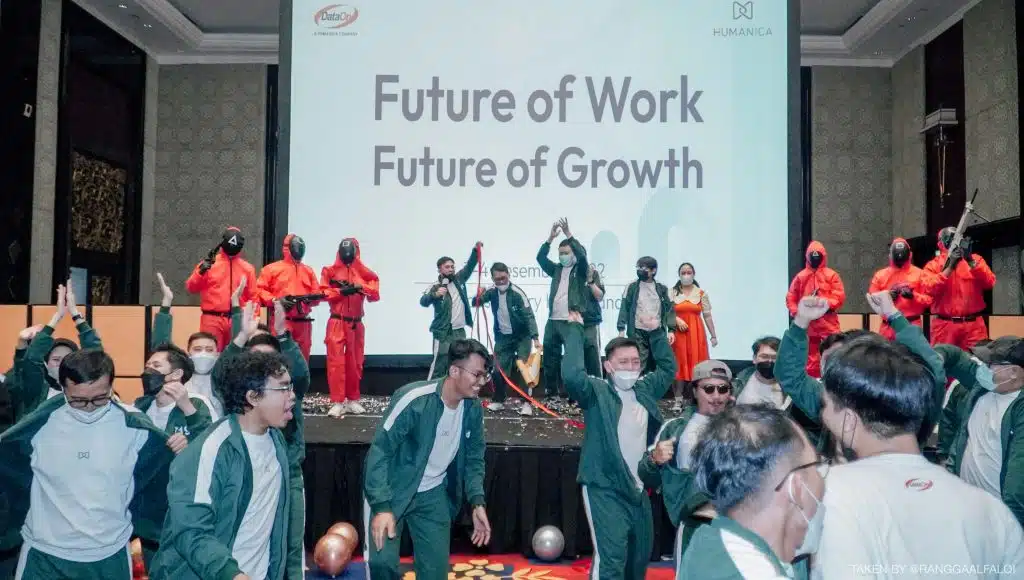 We were off to an early start as we gathered at the office first thing in the morning to travel to Bandung. Coming off the bus a little before noon was the perfect time to refill our energy levels with lunch, which was set up buffet style by the Grand Ballroom and to explore the location, find our seating and connect.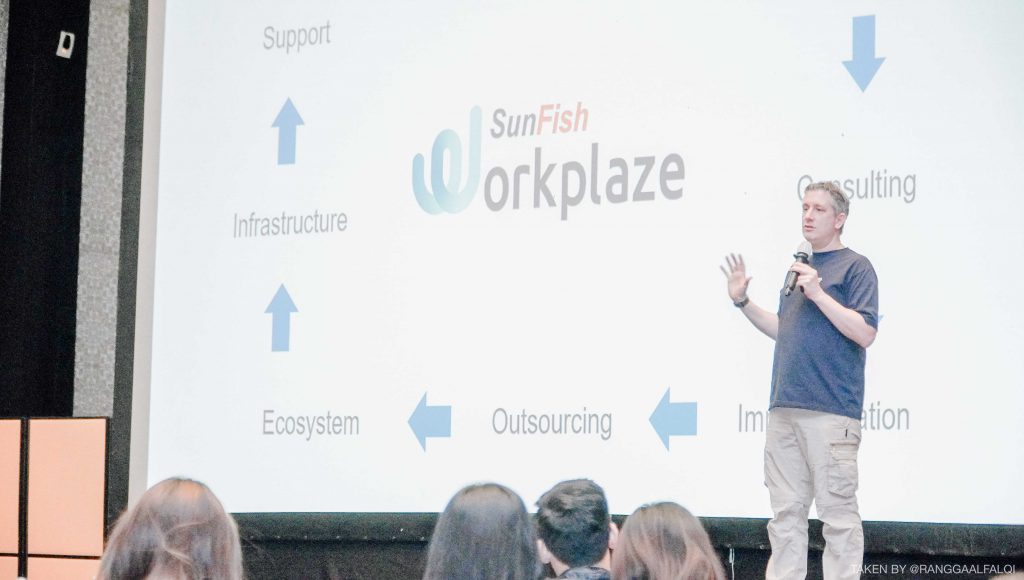 The event was officially opened with welcome speeches by our CEO, Mr. Gordon James Enns, and by Mr. Yus Wadi, our CTO. Without further ado following their greetings, we dove right into the much anticipated Employee and Team of the Year awards. The contenders for the awards had been introduced in November and every employee at DataOn had cast his/her vote. For Team of the Year the development team led by Mohammad Khoirun Najib [with team members Ageng Wibowo, Dini Anjelina, Dimas Abiyoga, Eko Maulana, Farah Ismah Hana, and Sahal Mahfudh] was pitched against the maintenance team led by Boyke Fadhliy (with team members Rico Hadiyanto, Irfan Saprudin, Tisa Magrisa and Nurdin).
Both teams deserved the win – Mohammad's for laying the groundwork for our new SUnFish Workplaze product including its major modernization of the performance and recruitment and Boyke's for their dedication and commitment to successfully upgrade ANJ to SF Workplaze and as such making them a WORKPLAZE PIONEER. We all know neither of these jobs are easy ! Ultimately, by a small margin, the award went to Mohammed and his Workplaze development team with 26.35% of the company votes.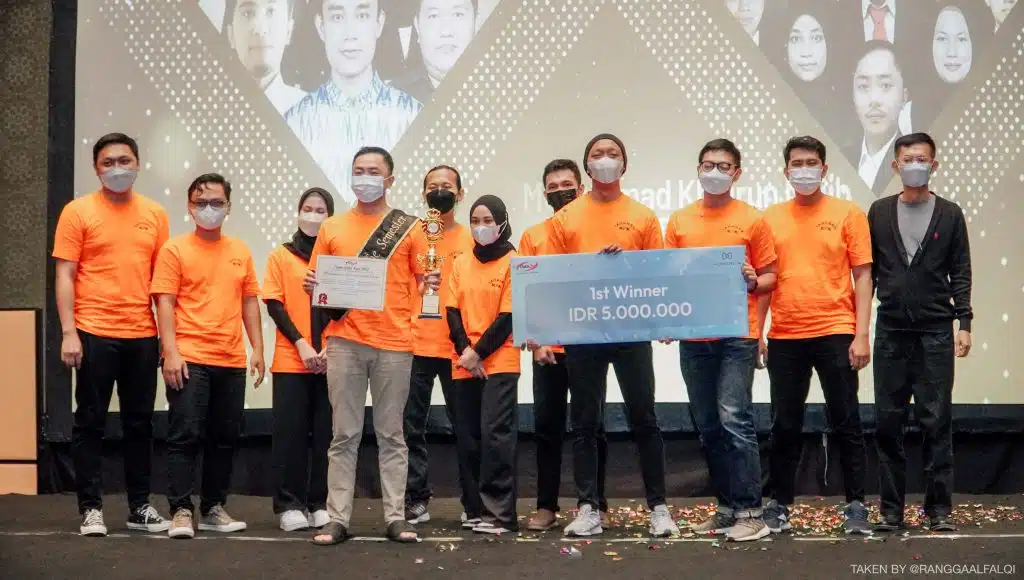 Next up was the Employee of the Year award. In this category the 2 finalists competing for the trophy were Andhina Wisnu Patriana and Herman. Both had the most votes due to their demonstration of exemplary work ethics, knowledge and professionalism in their respective fields as office manager and payroll service administrator. Ultimately, Andhina won the Employee of the Year title with 27.76 % voter support. Congratulations to the winners and runner ups! You all did outstanding work this year!
The afternoon was then taken to a fun level with a costume and performance contest by all teams. Whether it was a Squid Game re-enactment, the Indonesian version of the musical 'Grease', a Harry Potter sketch, Breaking News of HR violations caught by SunFish, a singing masterpiece, jungle theme, or dance – each team presented a unique entertainment piece that brought laughter, fun and awe. Everyone was so good that even the judges couldn't declare 1 winner and instead there were 3 winning teams: namely Software Maintenance, Implementation Andrey and Implementation Frenky. Well deserved everyone!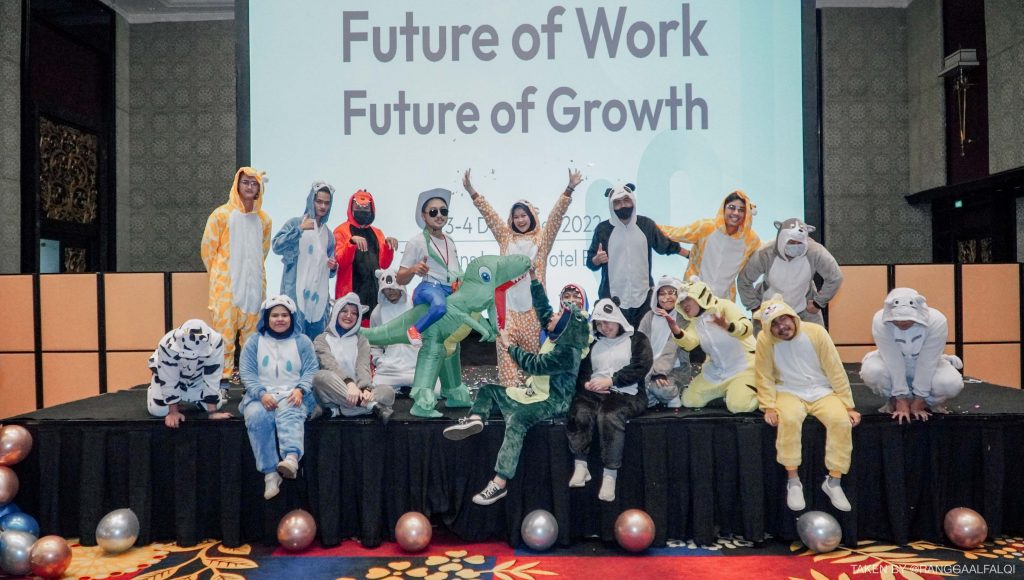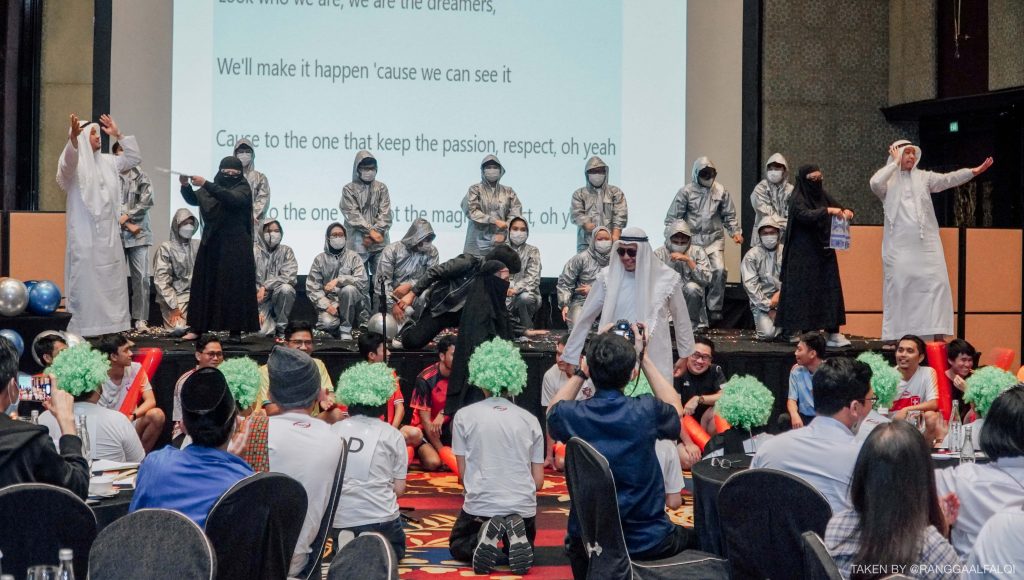 Coming back to outstanding work – this fact was reiterated by our CEO Gordon Enns in his evening address. He thanked and was grateful for all employees and teams at DataOn to have given their best contributions and efforts this year to the company, which allowed the company to smoothly adopt many changes following its merger with Humanica Ltd PTd and to finalise the extensive modernization of our flagship HR software. In his speech, Mr. Enns summarised the significant events that transpired this year such as the merger, new offices and takeovers in Singapore, Malaysia, Vietnam and Philippines. He outlined the impact on our corporate structure and discussed what impressive opportunities – market, technology, business and service – wise – lay in front of us and where he sees the company grow and expand to in the next few years. He concluded his speech by expressing hope that the DataOn people and community will continue to support the company with their commitment, hard work and enthusiasm so we can both face challenges but also grow the future together.
Those highlights were interpreted by social media competitions and various kinds of smaller games, and attractive door prizes such as Gold Bars, Steam Irons, Bluetooth speakers, Apple Watch, Oppo Renno, Samsung Galaxy TV for the lucky employees.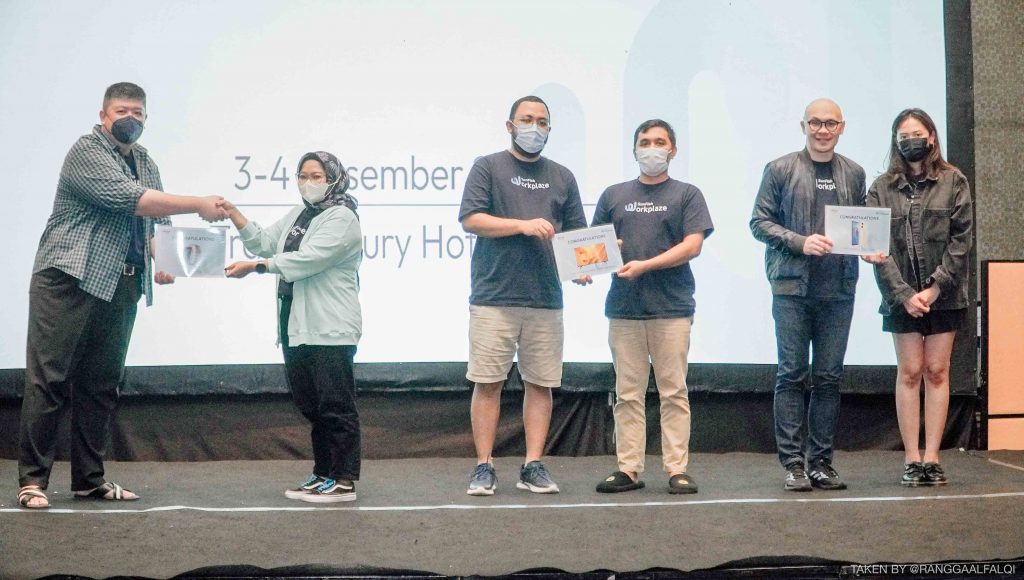 The following morning, everyone enjoyed their private or family time, exploring the pool, gym or attached mall before heading back to Jakarta around noon. Overall, it was a fun filled outing – our first after a 2 year pandemic break and we thoroughly enjoyed it.
A special thanks to the organizing committee for pulling this great get together in a fairly short time, and thanks to all employees for coming and putting forward their best performances.
Looking forward to next year !