On 7 – 8 December 2022, DataOn participated in Inti Pesan's 17th Indonesia HR Expo titled "INNOVATION & TECHNOLOGY: Your Launch Pad to Grow Business Performance in 2023". The conference and exhibition took place at the Assembly Hall Area of the Jakarta Convention Center, Senayan and was attended by more than 600 HR Practitioners, 40 Exhibitors, 44 guest speakers who are experts in the field of Human Resources. Over 2 consecutive days, participants had a busy schedule with 24 speaking sessions and 4 plenary sessions.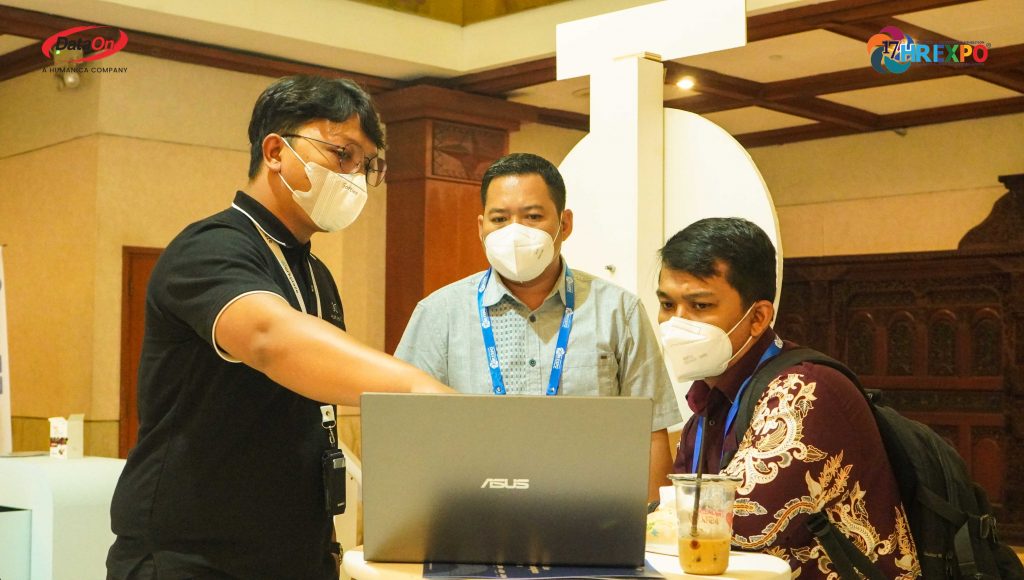 DataOn supported the Inti Pesan event as both an exhibitor and providing a keynote speech. DataOn's booth in slot A1 – A6 presented various interesting activities – starting with demos of our newly launched flagship product, SunFish Workplaze, to a Lucky Spin game with various attractive prizes such as Power Banks, MAP Vouchers, Pouches and Notebooks. People that visited us at the booth to connect and explore also had the opportunity to relax and enjoy Kopi Kenangan's delicious tea and coffee. DataOn's new product SunFish Workplaze garnered a lot of attention, and our experienced team on site was able to show visitors the HCM platforms new, modern look and feel, and the latest, must-have features to meet the New Normal of Work business and HR demands.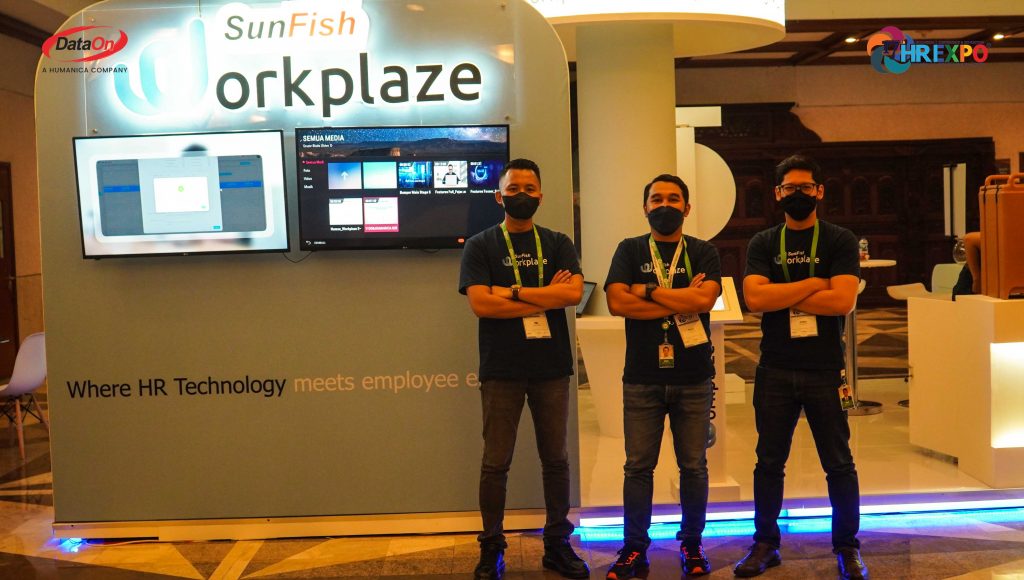 Our very own, Gordon Enns, CEO of DataOn was one of the keynote speakers on the 1st day of the HR Expo, Wednesday, 7 December 2022 from 15.30 PM to 17.00 PM in the Merak Meeting Room.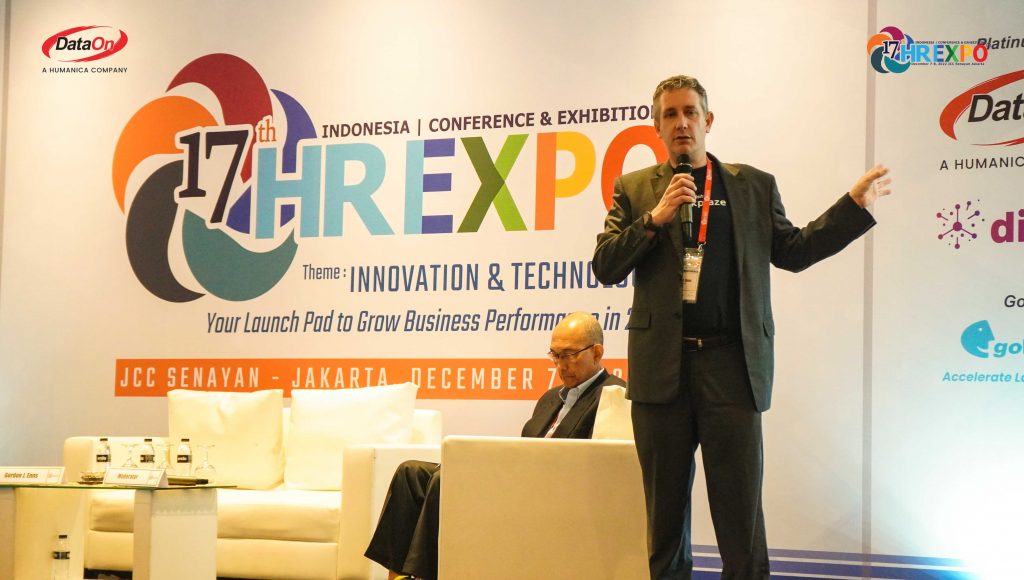 In line with the topic "The Future of Work", Gordon talked to the audience about the key trends that DataOn as an employer and as a tech company is currently monitoring and implementing for its own employees. He started by sharing what the changes are that we as a company need to adapt to ourselves, which are many, including: flexible attendance, hybrid work, across-country hiring, onboarding and team work, new skill development needs, focusing on results and outcomes of work rather than time put in. He then further explained which initiatives we have already or are in the process of implementing, and what goals we hope to achieve by doing so. He also emphasised that many of these initiatives DataOn is driving, do require an HR tech platform in order to keep track of what we are doing and to have everyone in the company engaged in the process and outcomes. For companies, he stated this is not only necessary for reasons of manageability, transparency and accountability but he truly believes that the foundation driving change is technology that focuses on supporting how people communicate and collaborate. Effective change starts with people but succeeds when they work together towards common goals.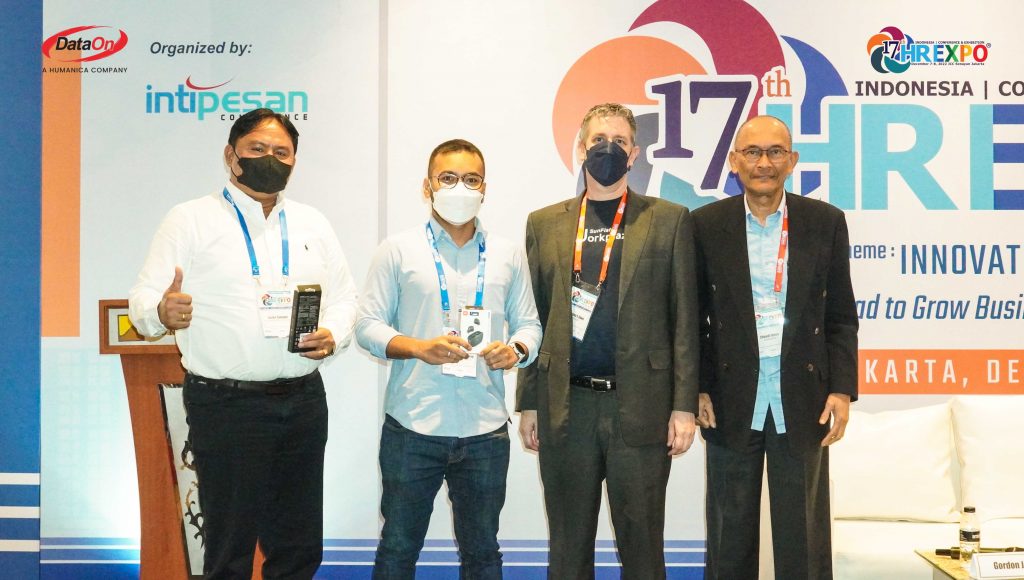 During a question and answer session at the end of the presentation, participants had an opportunity to tap in to Mr. Enns' knowledge and experience to share their own experiences with change and receive satisfying answers on how different areas in their unique companies could be automated. Last but not least, two very attentive listeners were able to answer content related quiz questions and became the new owners of a wearable activity tracker Xiaomi Band 7 and a JBL TWS 100 speaker respectively.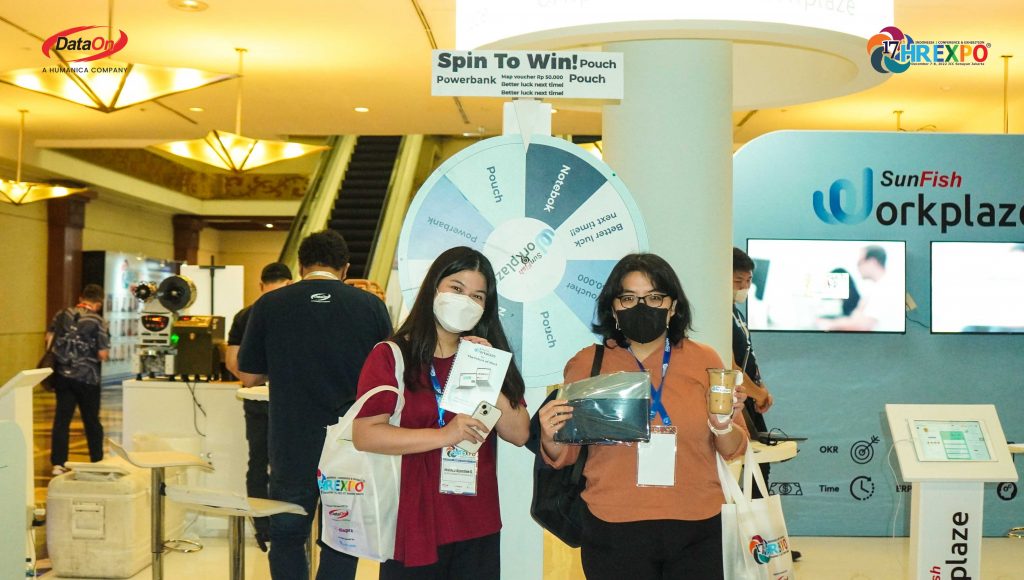 In this event, all participants looked very happy and enjoyed the sessions at this HR Expo event. Apart from the topics that raise HR and innovation issues, this event is very suitable for the needs of HR practitioners in utilizing automation in the company's business in the future. With the hope this event can be a solution for HR practitioners in developing innovation by utilizing technology to develop and grow business in the future.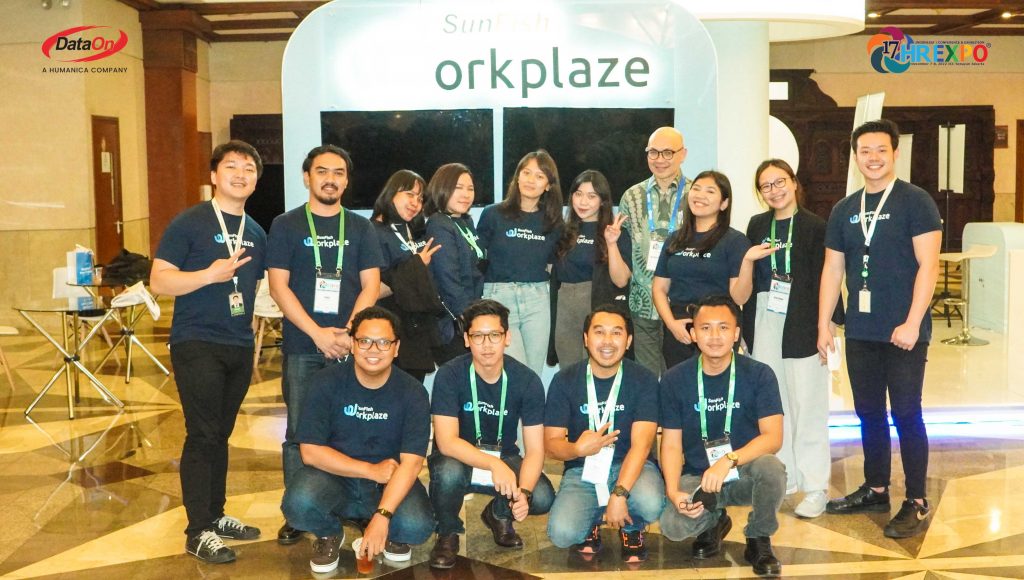 Overall the HR Expo event was very fruitful. The participants enjoyed educational and interesting HR sessions and discussions; and could connect with various vendors to explore in depth how different types of solutions can support HR automation and innovation in their companies.
We would like to thank all visitors for stopping by our booth and showing keen interest in our new HCM solution. Please follow our instagram to see what is happing. We hope to see you again very soon!