South Tangerang, 10 February 2023. – Friday, 10 February 2023, DataOn held another training for its employees under the title "Work Management by Building Productivity Skills". For this event, DataOn partnered with Mindventure Indonesia. Mindventure is a training and leadership management provider passionate about Business Innovation & People Development, driven to find creative ways to produce sustainable results. This workshop was carried out in a hybrid fashion: around 70 employees participated onsite at the DataOn Head Office's Auditorium. Also, another 400 employees followed the workshop online via zoom. 
Choosing this particular topic, is DataOn's response to employee feedback gathered during our "2022 Employee Engagement Survey". The company asked employees regarding their level of satisfaction and input for things to improve. The survey results showed that employees repeatedly requested training for "Managing time and work better". DataOn followed this request and chose to work together with Mindventure for their excellent reputation in creative people development, team building and coaching. In the hope that their workshop will leave a lasting impression and impact on its employees on 'how to manage their time at work so they can be more productive'.
Main Concepts of Time Management
Mindventure opened the event by introducing their company before moving to an ice breaking session with fun and exciting games. The ice breaking session served as a great tool to re-energize all employees as it was already late afternoon.

Refreshed and with an alert mind all employees followed trainer Mr. Ali Damanik into a very interactive main session. During the main part, Mr. Ali explained the main concepts of Time Management which he graphically divided into 4 Quadrants:
Mr. Ali then delved into various details and activities that characterize each quadrant
Q1 (Necessity) describes important meetings, last minutes deadlines, pressing problems and unforeseen events;
Q2 (Excellent Productivity) consists of Proactive Work, High Impact Goals, Creative Thinking. It also involves Planning, Prevention, Building Relationships and Learning and Renewal;
Q3 (Distraction) contains Needless Interruptions, Unnecessary Reports, Irrelevant meetings, Other people's minor issues, Unimportant emails, tasks, phone calls, status posts, etc, and finally
Q4 (Waste), such as Trivial Work, Avoidance activity, over-relaxation, television, and games.
Conclusion
Once the theory was explained and understood, the event continued with group sessions. The participants were divided into groups of 4-5 people. Each group was given a piece of paper to fill in the answers according to the activities described in each Quadrant. This exercise served the purpose of learning how to organize one's day by filling in the tasks at hand into each of the four quadrants. By understanding how each task fits into one of the quadrants, it helps us to quickly evaluate what must be done first. It also helps us make decisions about where we need to be spending our time. As a result, we can get more of the things done that are important to us.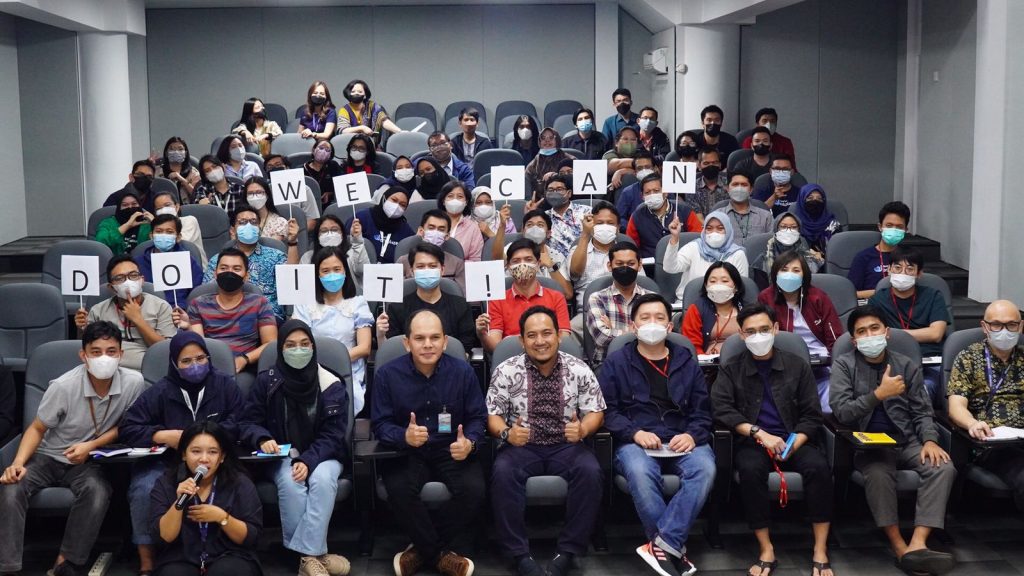 Ultimately, everyone learnt that there are no shortcuts to being productive. Getting many tasks done has always been an uphill battle. However, applying a systematic approach by breaking them down in smaller steps makes things more manageable. This is what productivity actually comes down to: having a defined framework with levels of priorities to help you stay ahead of the curve and keep things under control.