March 8th or International Women's Day is a day to celebrate and recognize women's achievements and contributions in many areas of society, including business, culture, politics, education, and science. The day is a chance to highlight progress made in advancing gender equality, promoting women's rights but also an opportunity to raise awareness of the ongoing struggles and bias women face around the world. From gender-related discrimination, violence to inequality in opportunities and pay – there is still much work ahead to achieve gender equality. Using March 8, 2023 as a backdrop, we at DataOn, want to show and promote the extraordinary capabilities women have and the success they can and have achieved.
With this article we would like to introduce to you six outstanding Indonesian women from various backgrounds, whose strength and willingness to push for their own rights and opportunities paving the way for others. They are among many headstrong women that have built momentum for positive change and should serve as inspiration to all women that we can do the same.
1. Sri Mulyani – The first and only female Finance Minister in Indonesia
Sri Mulyani ranks on top of our list when it comes to female figures who have inspired a lot of women in Indonesia. She is a leading Indonesian economist who has served as the Minister of Finance. She has held this position from 2005 to 2010 and again since 2016. Until now, she is the only woman to have had this role so far and the 2nd longest serving Finance Minister of Indonesia. In 2010 she became the first Indonesian woman to be appointed as the Managing Director of the World Bank.
She received much recognition for her outstanding work including the Best Minister in Asia award in 2006, and the Best Minister in Indonesia award in 2018, and was ranked as the 38th most powerful woman in the world in the 2014 Forbes Magazine. With her competence, hard work, determination and integrity Sri Mulyani serves as a role model for many women in Indonesia and around the world. Her dedication to public service and commitment to improving the lives of Indonesians is a testament to the positive changes women make in leadership roles.
2. Moorissa Tjokro – Autopilot Software Engineer for Tesla
It is not very common, still today, to find a woman in the automotive and engineering industry. That's why it is refreshing to see Moorissa Tjokro succeed in this field. She is the only Indonesian woman in the Autopilot software team in Tesla. She is working closely with Tesla CEO, Elon Musk to create and develop the car's full self-driving feature, in her capacity as a Data Scientist. As groundbreaking as this is, it also requires a lot of dedication, belief and working overtime to achieve.
Morrissa Tjokro was impressive already before her career at Tesla: at only 16 years old, Moorissa received the Wilson and Shannon Technology Scholarship to study in the US, she won many honors in the engineering field, and was nominated as best all-around female engineer for the Helen Grenga Awards in 2014 while in university.
Moorissa Tjokro has surely inspired us, showing that women are perfectly capable of studying and building a career in STEM fields. Her journey can encourage and empower women to pursue careers in male-dominated fields and break down gender barriers.
3. Najwa Shihab – Journalist and Activist
Najwa Shihab started her career by graduating from the law faculty at the University of Indonesia. She then decided to switch gear and pursue a career in journalism. While working at Metro TV she launched her own TV talk show program called "Mata Najwa", which became a huge success due to her talent for asking sharp questions, her integrity, and the respect her guests had for her as an interviewer.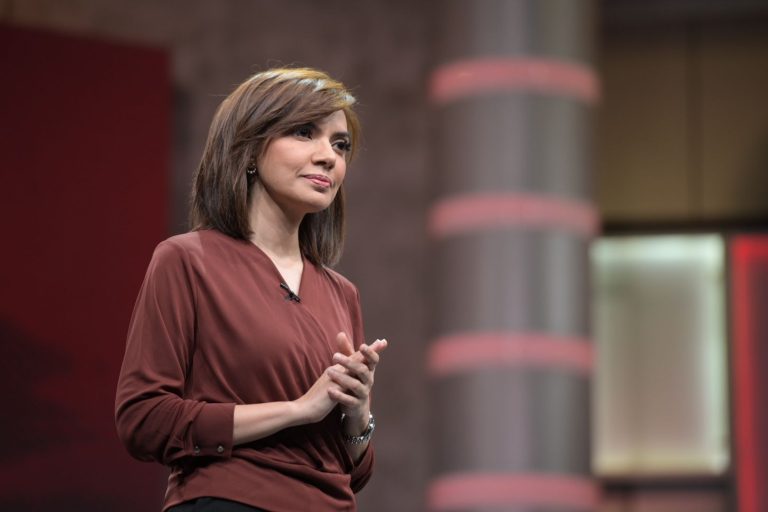 Najwa Shihab went on to become the only ever female journalist to have interviewed almost every political figure in Indonesia – from BJ Habibie, Megawati Soekarnoputri, Susilo Bambang Yudhoyono (SBY), Jusuf Kalla, Dahlan Iskan, Basuki Tjahaja Purnama, to Joko Widodo and many more.
In the beginning of 2018, Najwa built her own media company, called NarasiTV, an Indonesian startup company engaged in journalism and mass media. Her talk show still runs and was named the best talk show in 2020 by the Indonesian Broadcasting Commission.
Through her relevant journalistic work, Najwa Shihab remains a role model for every woman. Her journey is a huge motivation for women to stand tall among critics and always fight for what is right.
4. Maudy Ayunda – Singer, song-writer, actress, writer, producer
In Indonesia, who doesn't know Maudy Ayunda? She is one of the most talented, inspiring young Indonesian women who is very active and mostly known for her intellegence. Being an alumni of Oxford and Stanford University (two of the top universities in the world), Ms Ayunda made her debut in the Indonesia entertainment industry with the movie "Untuk Rena" in 2006. Since then she has many roles under her belt and gained public recognition by starring in films such as Sang Pemimpi, Malaikat Tanpa Sayap, Perahu Kertas, and Refrain.
Maudy Ayunda is also a very talented singer and song -writer, having released several albums and winning Female Singer of the Year in 20015 by Indonesian Choice Awards. She didn't stop there and added book writer and activist to her credits when she published the book A Forest of Fables, whose sales revenues were distributed to the rebuilding of Aceh after the Tsunami in 2006.
Maudy Ayunda is actively involved in social, political and economic issues in Indonesia; especially those impacting the lives of young people. One of the topics close to her heart is the campaign against modern slavery. She uses her voice and social media platforms to inform the audience about forced and dangerous labor and forced marriages. Her talents, but more so, her courage to stand up for others, point out grievances and advocate positive change make her an inspiration for young people.
5. Rini Sugianto – Senior Animator in Film, Cinematic /games, and VR, and photographer
Just like many other women, Rini Sugianto's career path wasn't smooth. Initially, she had some hard times and struggled to find a job after college. She took several internships after graduation with a Master's Degree before she ended up at a gaming company that allowed her to apply and cultivate her skills to the gaming sector. Never giving up, her career in animation took off in 2010 when she was accepted to WETA Studio and working with Sir Peter Jackson.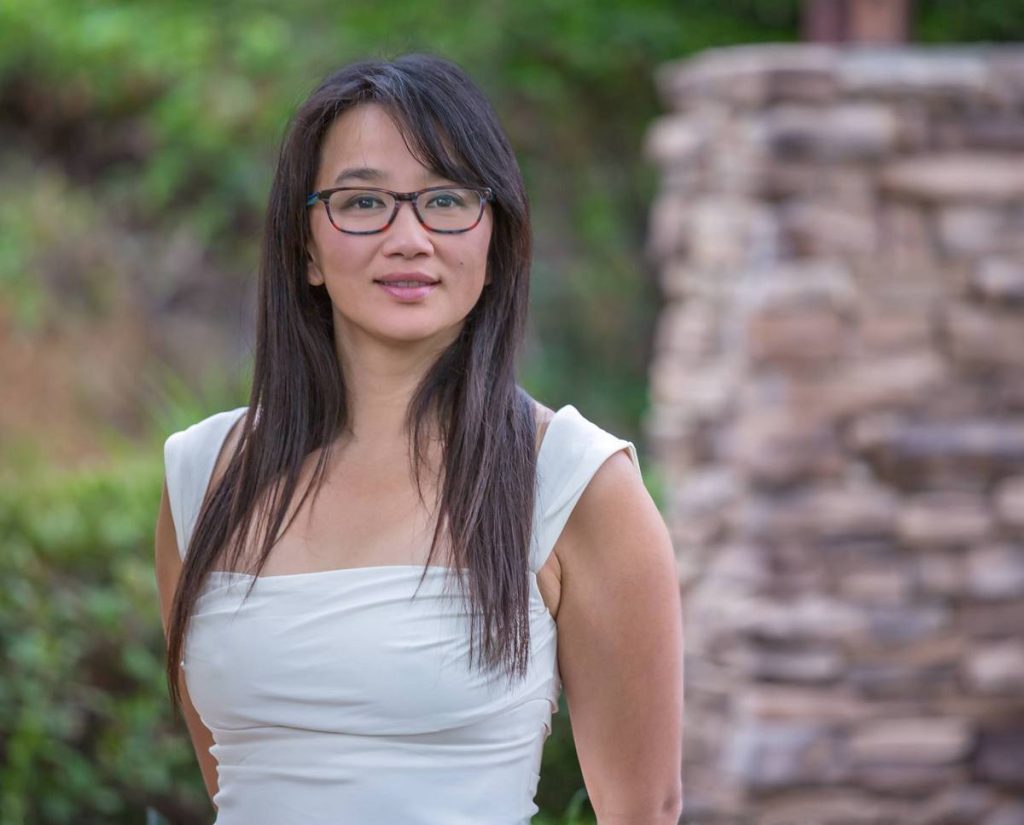 Sugianto moved to New Zealand to work as an animator for The Adventure of Tintin: The Secret of Unicorn. Since then she animated many other major Hollywood movies, such as The Hobbit, Teenage Mutant Ninja Turtle, The Hunger Games, and Iron Man, etc.
Her journey to become an animator wasn't easy and she faced a lot of discrimination and bias against women in this field especially when moving up the career ladder and becoming a supervisor and manager. But instead of letting it break her down, she used it as a motivation to keep going and showed everyone that women and men are equal. And that is truly motivating.
6. Shinta Witoyo Dhanuwardoyo – Tech industry veteran and trailblazer
Shinta Witoyo Dhanuwardoyo is an Indonesian Entrepreneur who founded Bubu.com as a web development company in 1996. She founded Bubu.com during a time when the Internet was in its early stages, talent wasn't readily available and knowledge about how to make a successful business in this area had yet to be built.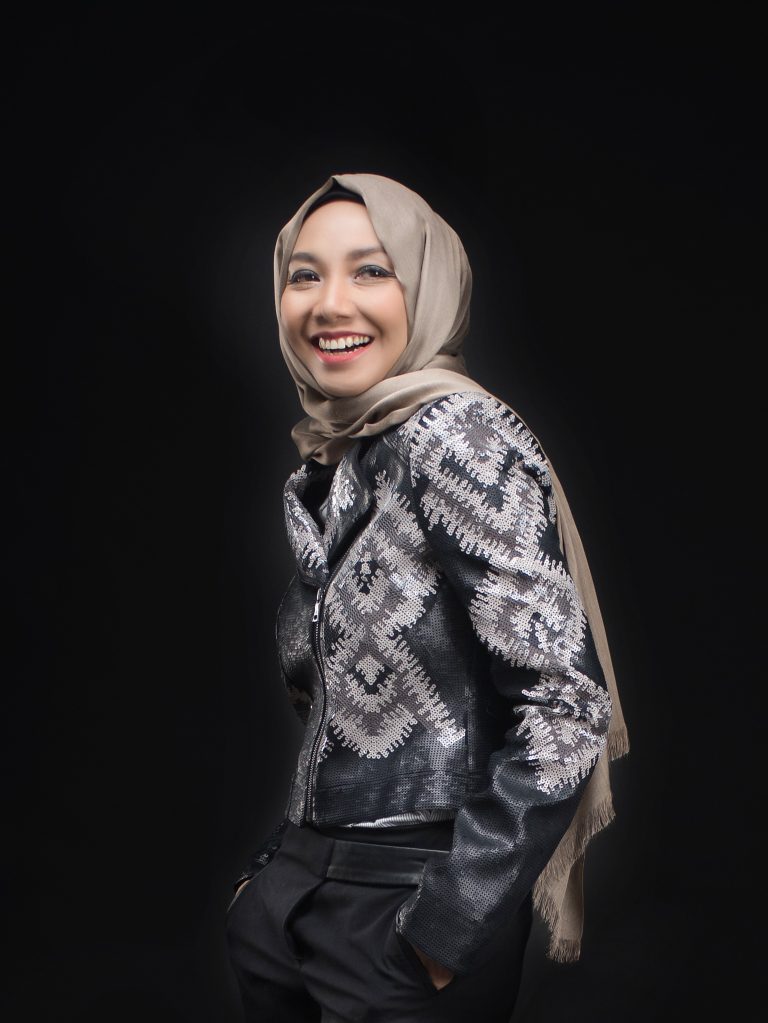 She also took part in educating Indonesians about the internet when it first emerged. Since then she has taken bubu.com to new levels of being a digital agency as well as becoming a venture capitalist, angel investor, exploring gaming, and start-up mentoring.
Shinta Witoyo Dhanuwardoyo had the courage to start something in an entirely unexplored field and to keep going despite many hurdles which is awe inspiring – especially in a male dominated area. She has shown that trusting your instincts and believing in the path you are going is a recipe for success.
Shinta Dhanuwardoy's inclusion in Forbes Indonesia's "Inspiring Women Honour Roll" and Globe Asia's " 99 Most Powerful Women" lists is a testament to these achievements.
Conclusion
As women continue to fight for equal opportunities and rights, let's give a shout out to all the women that challenge and rise above the traditional norms and stereotypes. The women we introduced above are just a small but well documented representation of many women who are showing every day that women can achieve the same success and shape industries in Indonesia as men in every field they set their mind on, be it science, politics, journalism, technology, entertainment to business. Moreover, they use their voices to draw attention to bias and those marginalized, and thus, pave the way for positive change for younger generations.
Being in the 'people's business' with our HCM solutions for 20 years and servicing 2000 companies, we work with outstanding women -internally and externally – every day and can see the extraordinary role they play in this professional world that we are in. At DataOn and Humanica, we will continue our way of equal opportunity and lasting inclusivity.
Happy International Women's Day to every woman out there!
—————————–
For more content, please follow us on social media, Instagram here or our linkedin!
Sources:
– Wikipedia.org
– https://www.internationalwomensday.com/
– https://www.worldbank.org/en/topic/gender/brief/international-women-s-day-2023-accelerating-equality-and-empowerment
– https://wolipop.detik.com/inspiring-people/d-6409580/kisah-rini-sugianto-wanita-ri-yang-jadi-animator-film-avengers-dan-tintin/2