Humanica Singapore took part as a premium sponsor and exhibitor in the HR Tech Festival Asia 2023 – one of the largest HR technology and service showcase events in Asia Pacific.
On May 10-11th, 2023, HR Tech Festival Asia 2023 was held at Suntec Convention & Exhibition Center in Singapore and drew in around 5000 visitors. The theme for this year's event is "Engage. Sustain. Thrive. Navigating the New Paradigms of People and Work." This theme explored new opportunities for organizations to redesign their way of working and  the employee-employer relationship. Over 2 days, well-known regional and international industry experts offered valuable insight into the new people and work paradigms. These thought leaders addressed workforce challenges and explored innovative solutions for the future of work. Furthermore, 150 exhibitors showcased HR technology products and services to support digital transformation. Through this event, HR Tech Festival Asia 2023 aimed to provide networking and learning opportunities for visitors from around the world.
HR experts from around the world enlighten the audience
Kicking off the event was Mr. Zaqy Mohamad, Senior Minister of State at the Ministry of Manpower and Ministry of Defence Singapore, who gave an opening address. Later during the day, HR guru John Bersin also presented a much anticipated keynote speech live from the US. Other 50 HR professionals also joined in to share their knowledge on people management trends, strategies, and technologies. Day one also featured ASEAN Future of Work, a two panel discussion forum that focused on Navigating Flexible Work Arrangements and Challenges in the War for Talent. The first day was concluded with the HR Tech Fest Awards 2023, honoring exceptional achievements of HR leaders and organizations from diverse sectors across the region.
The second day highlights included the ASEAN Human Development Organisation (AHDO) hosting of the Human Development Summit. The panel discussed the shift from the traditional HR model to human development and ways organizations can align business results with talent development. The Workforce Singapore Agency also introduced programs and services to support businesses' manpower needs, while other sessions featured presentations and innovations by industry insiders that will shape future work practices.
Humanica speaks about truly meaningful HR innovation in everyday HR life and showcases Workplaze to demonstrate them
Humanica's very own Group CTO, Gordon Enns, was amongst the speakers at the Power Talk Stage. Through his presentation, "Beyond the Hype – Meaningful Innovation in HR," he shared insights about what technological advancements truly propel HR departments forward to adapt to the future of work.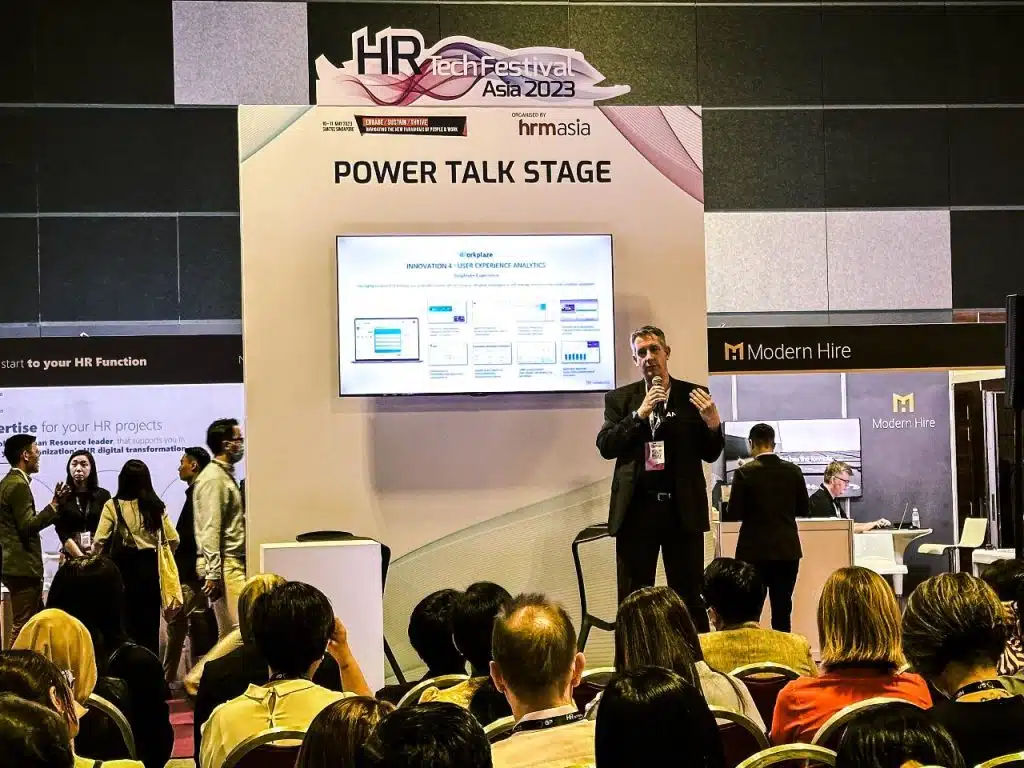 Addressing all the buzzwords circulating in HR, like AI, VR/AR, HR in the Megaverse, ChatGPT, he took a look at the companies' general readiness to implement these new techs. He also enlightened the audience on how far along these new initiatives really are to be truly beneficial for organizations. Then, he presented very practical innovations that help every company to propel their real-life, day-to-day HR operation forward.
In addition to the speech, Humanica participated as one of the exhibitors. Manned by an international team from all our locations, Workplaze garnered a lot of interest amongst the regional HR practitioners. We had many opportunities to demo our latest HRIS platform which features a deep stack of integrated HR functionalities. We displayed our unique features, such as on-screen guided processes for complex operational tasks like payroll and our OKR management module. Set ups for performance evaluations and targets was also provided for our booth visitors. Through this event, we were able to convey our optimism that technology will improve the HR industry to be even better, faster, and more efficient.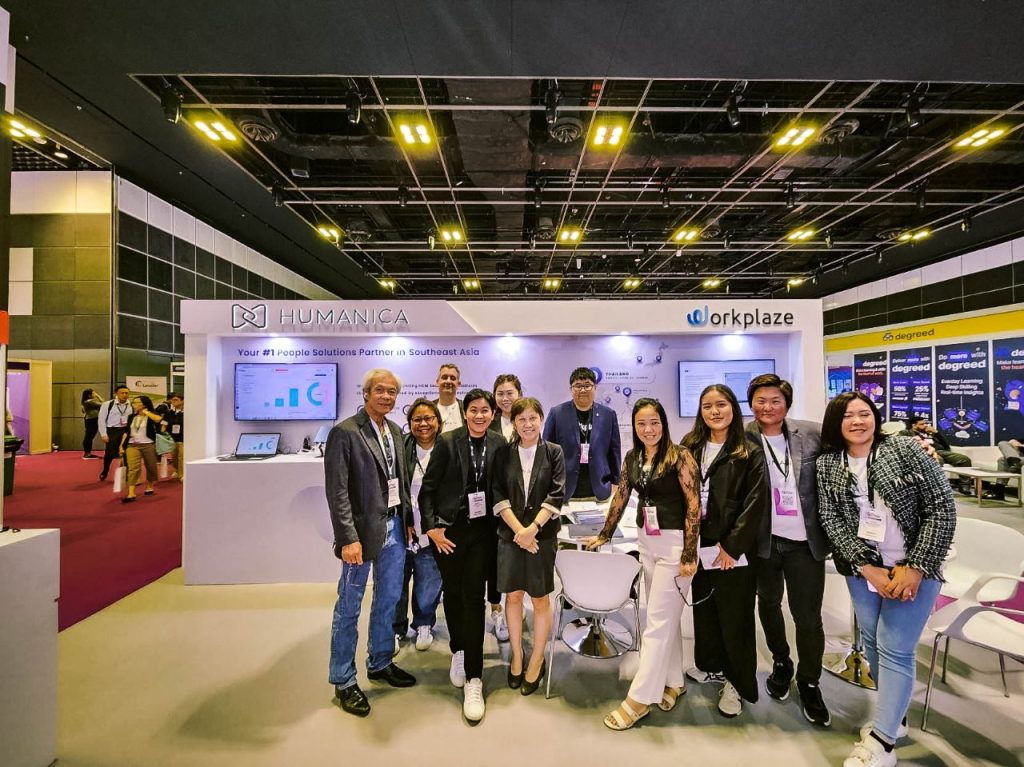 To sum it up
Overall, HR Tech Festival Asia 2023 was a huge success. The event indeed served its purpose as a great platform for HR companies and HR professionals to network, exchange ideas, and explore the latest technology that can help transform the HR industry.
In total, over 130 HR leaders shared their thoughts and insights about the technological advancements in the HR industry. With over 110 conference sessions and 150 exhibitors, this event was the perfect opportunity for HR professionals to meet other experts and companies from around the world, to learn from the best, and to  get a more in-depth understanding of developments that could aid them in their day-to-day HR work.