Digitizes their manual HR with SunFish and centralizes its locations across Indonesia and 5000 employees in one single platform
The Customer
Company:
For 15 years, VADS Indonesia has provided Contact Centers, Digital Services Solutions, Customer Services Learning Centers, Cloud Services, and more to customers in various industries across Indonesia.
Industry: B2B, Contact Center, and Customer Services Outsourcing
Employees: 5000
Established: 2008
Locations: Jakarta, Semarang, Solo, Yogyakarta
Project Goal:  Automating HR Base, Payroll and Recruitment for different client needs.

VADS Indonesia is the customer's chosen partner in the Digital Customer Experience Management
PT. VADS Indonesia, a subsidiary of TM ONE, the enterprise and public sector business solutions arm of Telekom Malaysia Berhad (TM) Group. They started their operations in Indonesia in December 2008. Today, it has grown into one of Indonesia's leading companies providing digital customer experience management solutions. With 5000 employees allocated over 2 delivery sites and 3 contact centers.
The customer centric, innovative company provides end-to-end BPO and ICT solutions to more than 500 medium and large businesses in all industries. With 50 Million customer interactions per year and growing VADS Indonesia has won more than 20 awards in the past 15 years for its quality services and operational excellence.
Following their mission 'To deliver service excellence in a standardized, effective, efficient and courteous manner that brings satisfaction to clients and their customer, partners, and employee', VADS Indonesia decided in 2020 that it is time to bring the same excellence to their HR Management processes.
Having significantly grown over the years, and with the pandemic throwing a big hurdle in their way of doing mass recruitment, the HR team at VADS Indonesia spearheaded by Mrs. Dian Adriani, came to realize that their way of handling processes no longer met their business needs. It was also far away from how efficient HR should work.
The multi-tasking heroes of the VADS Indonesia HR team
VADS Indonesia is built around customer interactions. Therefore, it is crucial for VADS Indonesia to deliver exceptional services and employees to their clients. So for them the statement 'Employees are the company's best assets' is not just an HR slogan but their lifeline. The role of the HR department is extremely important as it ranges from,
Running many different payroll scenarios for their 50+ enterprise customer with all different terms and conditions.
Tracking their employees by locations they work in.
Tracking employees absence and presence including their locations when presents.
Reporting attendance and employee activities to their management at an ad hoc basis to high volume recruitment as integral part of their business.
Finding and hiring the best candidates for their clients in accordance with their needs.
Ensuring they are competent and have good product knowledge.
Making the employees happy to stay on for a long time, as they say: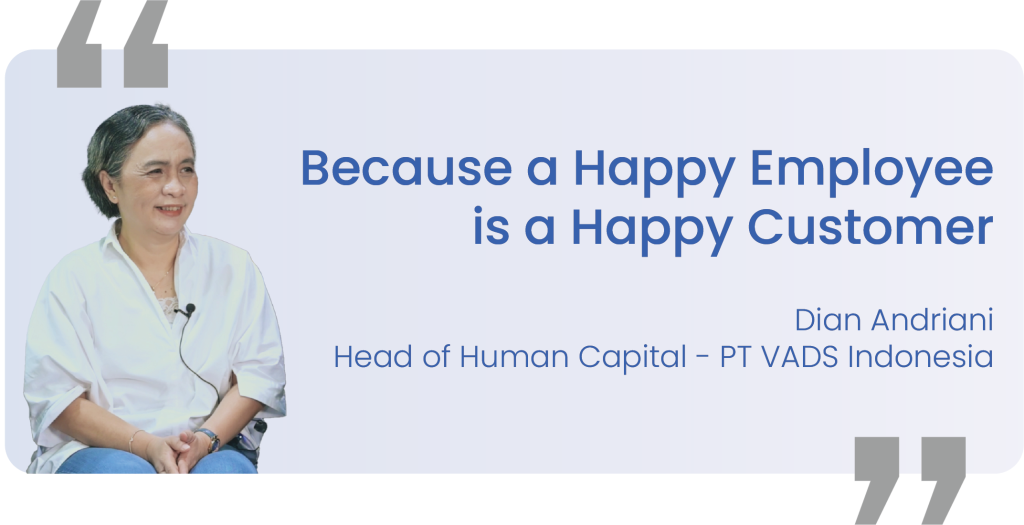 So, they need to satisfy their employees first, before engaging with their clients.
Before the pandemic, VADS Indonesia was already facing some challenges. They were having issue with the efficiency of their client payroll processes and attendance tracking of their employees.
Different Clients, different Payroll Parameters
VADS Indonesia is a customer-centered company, which for them means serving the payroll needs and requirements individually for each client. However, every client has different pay scenarios, parameters, overtime rules, shift allowances, or applies different tax methods. These things then becomes a massive amount of work. Having to do it manually, meant for the VADS payroll team to work through the night to finish the payroll calculation for different customers on time.
Manual tracking of employee movement and data
Another source of stress was the company's still manually conducted attendance management and HR operation. The HR team had problems to accurately determine which employees worked in which location. From the attendance log they would know whether someone was present or absent, but they couldn't tell from where they signed in. Providing management with accurate attendance reports was very difficult.
Offline Recruitment, Candidate Selection
VADS Indonesia hires many employees for their customers. Pre-Pandemic, the selection and hiring was done through their self-designed walk-in interview process. That way of doing mass hiring came to an abrupt halt, when the pandemic struck and stay-at-home policies were implemented nationwide. The HR team suddenly realized it had no alternative to interviewing and testing candidates face-to-face, which seriously impacted their ability to process candidates that came from their social media and website and make an informed decision.
VADS Indonesia's HR Transformation Journey
Some of the issues were present before the pandemic. The company had simply grown too big in terms of employees and number of customers, making the operating structures too complex for their current system. However, the determined VADS team always found a way to work around them and find satisfying solutions for their customers, various at the expense of their own work time and stress levels.
That was until the pandemic caused a unique situation that tipped the scale and created a new sense of urgency to upgrade the existing HR structures. With the mass recruitment process in jeopardy, the company decided to move ahead to underpin their HR structures and workflows with technology.
Having some idea of what the new technology should be able to do, VADS Indonesia explored several alternatives to see what was out there and how things would work in different solutions.
DataOn's SunFish was among the reviewed vendors. Actually, VADS Indonesia had already been introduced to SunFish in 2018. However, they didn't take a closer look because they didn't think the HR system was worth the price.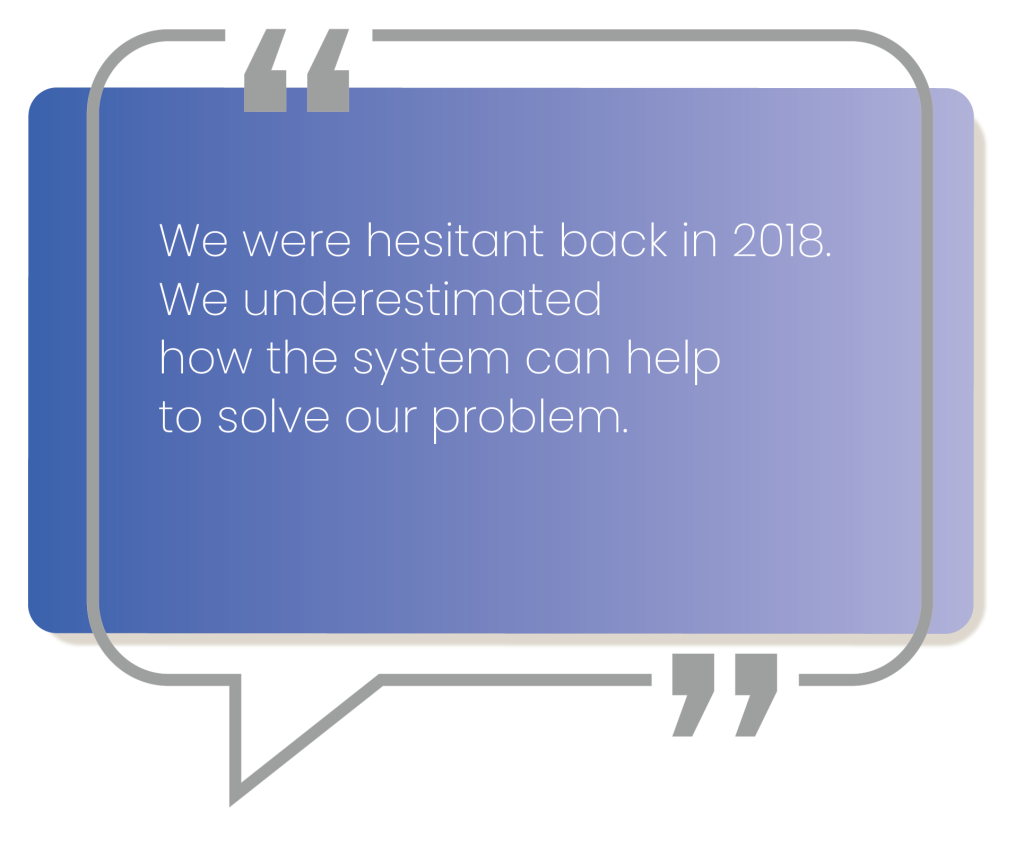 This time, in 2020, the situation was different and the VADS team decided to explore SunFish in all its detailed capabilities. Aside from automating core HR, payroll, attendance and recruitment, it was also important to VADS Indonesia to work with a team that they feel takes them seriously and attends to their needs and questions. After a detailed evaluation process, VADS Indonesia chose SunFish for its depth of payroll and time management features as well as its systematic approach to recruitment from interfacing the backend with the website recruitment data, to structuring the evaluation criteria and selection process including its collaborative tools (chat, video).
Moreover, DataOn's sales and solutions delivery team patiently demonstrated how the system would work for VADS requirements and answer their questions.
VADS Indonesia went live in March 2021 only 6 months after they decided to begin deployment.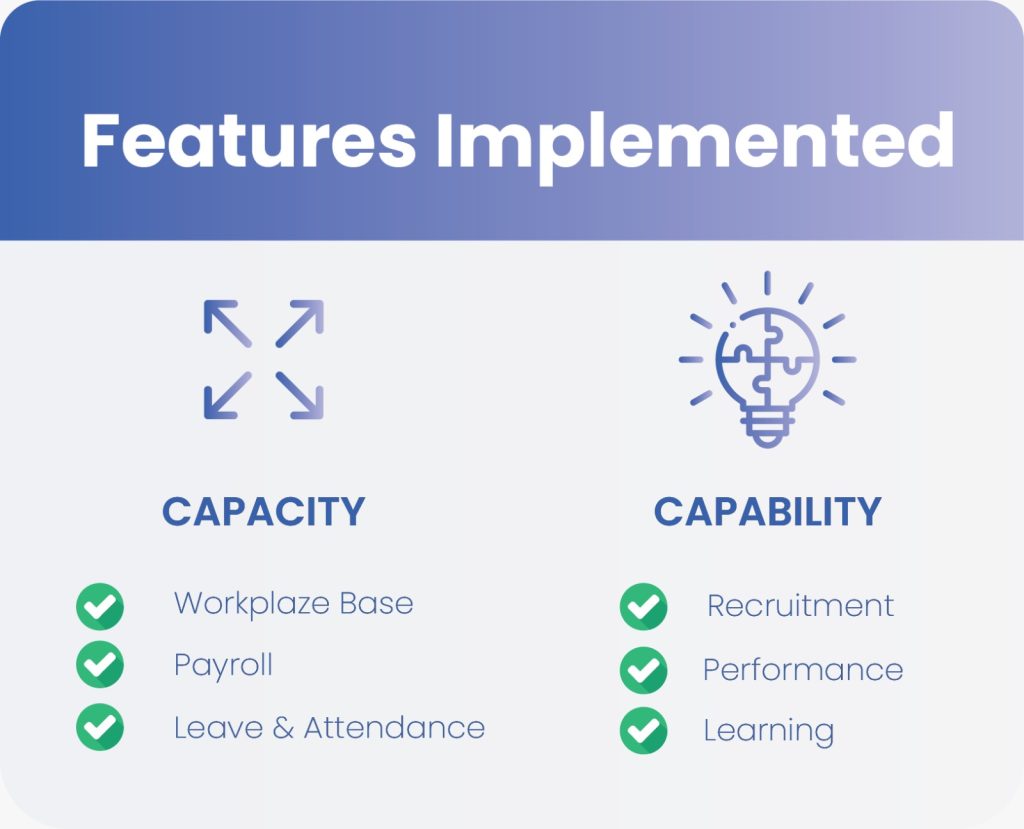 Same HR tasks, time for the new ones – all done effortless, faster, and much more transparent
With SunFish, VADS Indonesia embeds its HR structures in a cloud-native technology that offers a user-friendly interface for the attendance tracking and management of the company's more than 5.000 Employees across 50+ different clients all around Indonesia leveraging the depth and automation of the SunFish Time, Leave and Employee Movement functions. Reporting employee attendance data by location and other analytics to the management has become easy, fast and accurate. Moreover, VADS Indonesia was well prepared to adapt some of the Work-from-Home changes implemented during Covid into their New Normal of Work. Assisted by the system's flexible work shift and scheduling feature, the VADS HR team was able to apply their Hybrid working system (Mon, Wed, Friday at home, Tue & Thu office) while maintaining transparency where every employee is.
Recruitment Automation from Candidate Filtering to Hiring
VADS Indonesia continues to source candidates via their company website and social media among others. Now, having their Recruitment module linked with the companies website and social media, the HR team can download the data into the system. They are also able to run those data through a standardized filter and shortlist process that they created in accordance to their clients requirements. Furthermore, thanks to the system's inherent automation, shortlisted candidates consistently follow a tailored selection process with interviews conducted offline or online and a transparent rating system to make the best hiring decision for each customer.
Especially during the pandemic, the HR team really felt SunFish's benefits in the recruitment process. The team initially didn't know how to continue the hiring process after collecting the CVs and other paperwork from candidates. Especially because of the impossibility of walk-in interviews. But SunFish provided a tracking and evaluating system to compare the candidates and ultimately make a good hiring decision.
Flexible Payroll Scenarios
The Payroll module in SunFish has had the most impact on the team in terms of efficiency. By allowing an unlimited number of payroll scenarios, the team was able to set up as many client-tailored component configurations. This includes overtime, allowance & shift rule, tax calculation methods, and then apply them automatically every month to every process. The module has increased their payroll processing speed and accuracy tremendously, so that no one has to work overtime anymore.
A supportive implementation team matters
Undertaking the fundamental change of switching from manual to digital HR processes can only be successful when supported internally and externally. VADS Indonesia had the management support it needed, but was even more happy to see how much the DataOn's implementation team cared about the success of the project and VADS getting the most benefits out of it.
While now, the VADS team finds SunFish an easy to use product, that wasn't always the case. In the beginning they felt quite overwhelmed by the many new functions and the learning they had to go through. However, the implementation process introduces modules in digestible portions and training and practice are an integral part of the methodology.
Several training sessions are held with different user groups where they learn the functionalities relevant to them. With every training the users got more familiar with the software, layout, and how the overall things work. It helps them gain more insight in how beneficial each feature is to help their work. This was easy to see for attendance recording, tracking and being able to print reports at mouse click, but it was a longer journey to see for payroll. Having a good implementation team that supports you with training, questions and answers in all scenarios made all the difference: